It's been 26 years since Liverpool finished as the best team in England's top-flight, when they won a seemingly-unassailable 18th trophy back in 1990. Their fall from grace since has been dramatic, and opposition fans haven't shied away from rubbing it in their faces at every possible opportunity.
There have been glimpses of a Renaissance, under Gerard Houllier, Rafa Benitez and most recently, under Brendan Rodgers. One way or the other though, the Reds haven't been able to push their way back up and regain their glory days of old.
But now, under Jurgen Klopp, the Kop is dreaming again. Despite finishing 8th last season after the German took charge midway through, Liverpool have looked very impressive thus far this season. They've already beaten Arsenal and Chelsea away from home and thrashed champions Leicester City at Anfield. Despite slipping up unexpectedly at Burnley, the signs are extremely positive.
Back Liverpool at 5/1 to beat Swansea.
Making the best of what he's got
On paper, the Reds have nowhere near the best squad in the league. The likes of Manchester City, Manchester United, Arsenal and arguably even Tottenham have bigger names in their ranks. But Klopp has built a career out of making a group of above-average individuals look like world-beaters. He brings the best out of every individual by devising a system to bolster everyone's strengths and eliminate their weaknesses.
At his previous club, Borussia Dortmund, he beat the dominance of Bayern Munich to win the Bundesliga in two successive seasons in 2011 and 2012. He also led Dortmund to the finals of the UEFA Champions League in 2013. He seemed a perfect fit for Liverpool when he signed in October last year and thus far, in his first full season, he hasn't disappointed.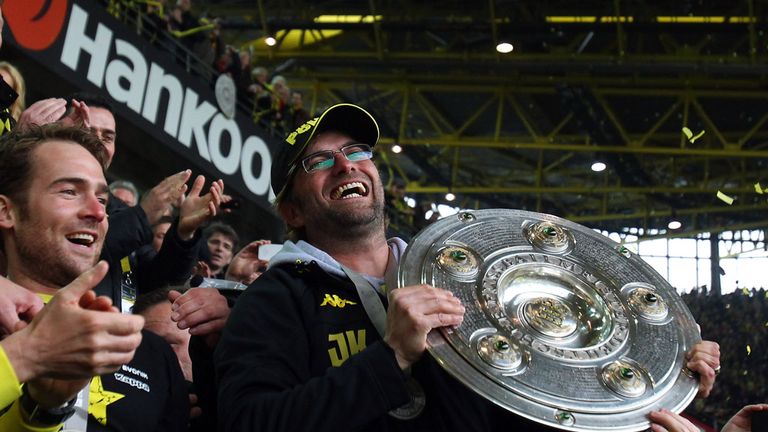 A system to suit everyone
Liverpool have a number of players who are very skillful on the ball, especially in the final third. Philippe Coutinho, Sadio Mane, Adam Lallana, Roberto Firmino, Georginio Wijnaldum and Daniel Sturridge are all capable of producing moments of magic to turn games. Klopp has added the graft to their craft, by adopting a pressing game that facilitates Liverpool to have more possession in games. The fitness levels are markably up, and the intent the players have shown to win back the ball when they've lost it has been exemplary.
Under Klopp's system, the formation is interchangeable and can switch to any of a 4-2-3-1, 4-5-1 or a 4-1-4-1 as per the need of the hour. This malleability perfectly suits his group of players, and the results have been there for all to see. Jordan Henderson has done more than a passable job in a deep-lying defensive role, and the return of Emre Can from injury will make this team even better.
The signing of Joel Matip at centre-back has been a fantastic one, and Dejan Lovren has also looked much more solid alongside the Cameroonian. Left-back was a problem in the first couple of games with Alberto Moreno looking completely out-of-sorts, but James Milner has slotted in admirably well in that role since.
Can they win the title this season?
It may be a step too far to go for the title this season, with Pep Guardiola's Manchester City already stealing a march on the other teams and looking close to impossible. But we're just 6 games in, and things could change in a jiffy. Leicester City's championship win last season showed that just about anyone with the right system and belief can go all the way, and Liverpool are certainly not short on either of those fronts.
But realistically, getting back into the Champions League and becoming regulars in Europe's elite competition should be the aim for Liverpool right now. The 5-time European Cup winners have been absent from the competition in 4 of the last 5 seasons, and rubbing shoulders with the best of the best is what they should be looking to qualify for. Having said that, with Chelsea, Manchester United and Arsenal all showing weaknesses early on, the Reds can certainly look to be City's primary rivals for the top prize.
In the seasons to come though, there is no reason why Klopp and Co. can't look to re-establish themselves as a force in the English league, and build an empire that can dominate for a long time.