NFT gaming is a trending topic in 2022. The main concept is that by playing games built on top of the blockchain protocol, users can earn rewards in the form of NFTs and even crypto tokens.
In this guide, we review and rank the best NFT games for both players and crypto investors.
We also explain how NFT games work, what rewards players should expect, and how to get started in less than 10 minutes.
Top 10 NFT Games in 2022 – Summarized List
The best NFT games for 2022 can be found on the list below:
Battle Infinity – Overall Best NFT Game for 2022
Lucky Block – NFT Competitions and Rewards Platform
Decentraland – Top Metaverse Game With Virtual Land NFTs
Axie Infinity – Pokemon-Inspired Play to Earn Game
The Sandbox – Virtual World With NFT Games
Illuvium – Leading Play to Earn Game With NFT Creatures
Sorare – Play Fantasy Football with NFTs
The Walking Dead Empires – Multiplayer Survival NFT Game
Star Atlas – Space Exploration NFT Game
Silks – Leading NFT Game for Horse Racing Fans
Read on to find out more about the above NFT games and their core features and benefits.
Reviews of the Best NFT Games
NFT video games are all the rage right now. However, not all of these games are created equal. Below, we take a closer look at the best NFT games to consider playing today.
We discuss what makes each of these NFT games unique and the potential they offer in terms of generating long-term gains.
1. Battle Infinity (IBAT) – Overall Best NFT Game for 2022
Topping our list of the best NFT games this year is Battle Infinity, an up-and-coming metaverse project. This is a blockchain ecosystem that features a number of play to earn games focused on fantasy sports. The project is built on the Binance Smart Chain (BSC) and is currently in the third phase of its roadmap.
Battle Infinity's top attraction is the IBAT Premier League, which is the world's first decentralized blockchain NFT-based fantasy sports game. It also happens to be integrated with a limitless metaverse. Players can build their own team and battle with other users from different parts of the world to earn digital tokens.
These winnings will be paid in the form of IBAT, the native currency of the Battle Infinity platform. Battle Infinity has already started its presale campaign, meaning that IBAT tokens can be purchased at an attractive price. Investors can buy IBAT from the Battle Infinity website for just $0.0015 per token as of writing.
Investors can connect their wallet to the presale platform and fund their purchase in BNB. In addition to the play to earn game, Battle Infinity is also launching an in-built decentralized exchange, an NFT marketplace, and staking tools for the IBAT token.
The Battle Infinity whitepaper provides all required details regarding the IBAT tokenomics and the future plans of the project. It is also worth joining the Battle Infinity Telegram group, where further information can be found regarding the project's $3,000 crypto giveaway.
2. Lucky Block – Blockchain-Based Competitions and Rewards Platform
Lucky Block is another innovative crypto project that allows players to earn rewards by holding NFTs and entering competitions. The best part is that anyone who holds the Lucky Block token, LBLOCK, will be able to obtain prizes. The rewards are offered in proportion to the number of tokens held at any given time.
On top of this, Lucky Block is behind one of the best NFTs to buy. Those holding an NFT can unlock additional perks and enter exclusive prize contests. The competitions are updated regularly, and the entry requirements vary from one contest to another.
For instance, for the $1 million Bitcoin contest, a player can participate by buying and holding one of the BTC1M NFTs. When the collection sells out, Lucky Block will draw a winner at random. Regardless, all holders of this NFT can earn rewards.
The standout feature of Lucky Block is that the prize draws are based on blockchain technology. This means that the outcomes are guaranteed to be fair and transparent. The platform was launched in early 2022 and already has already built a community of over 57,000 holders.
Your capital is at risk. Crypto asset investments are highly volatile and speculative.
3. Decentraland – Top Metaverse Game With Virtual Land NFTs
Decentraland is a 3D virtual world browser-based platform that offers investment opportunities to its players. In Decentraland, players can purchase virtual plots of land in the form of NFTs and thus take ownership of the respective metaverse real estate.
In addition to land estates, users can also purchase avatars, wearables, and other accessories – all of which are represented by unique and resellable NFTs.
The general idea is to create virtual experiences within metaverse lands. For instance, players can host events such as concerts and exhibitions and sell tickets to other users. Additionally, developers can also build games on Decentraland via decentralized smart contracts.
To date, Decentraland is still viewed as one of the top NFT games of all time, with some of its virtual land plots selling for more than a million dollars. All transactions on Decentraland will be carried out using the MANA token. To purchase MANA tokens instantly, investors can do so via a reliable crypto exchange like eToro.
After buying MANA tokens, users can head over to Decentraland and after connecting a wallet, start purchasing NFTs that represent in-game assets. This metaverse project comes with its own NFT marketplace, via which users can buy and sell in-game assets. LAND NFTs and other digital assets can also be found at third-party marketplaces such as OpenSea.
Your capital is at risk. Crypto asset investments are highly volatile and speculative.
4. Axie Infinity – Pokemon-Inspired Play to Earn game 
Axie Infinity is another strong contender on our list of the best NFT games. This title was inspired by Pokemon and features fantasy creatures called Axies. Each of these Axies is represented by NFTs.
Axie Infinity requires players to pit their Axies against each other for a chance to win the in-game currency – Small Love Potions, or SLP. However, to buy in-game NFTs, users will need to have AXS tokens in their wallet.
Like MANA, AXS  can also be purchased from a popular exchange like eToro, Crypto.com, or Binance. Each Axie comes with a unique set of attributes that can be used for specific challenges and tasks within the game. Moreover, Axie NFTs can also be traded through an online marketplace.
Your capital is at risk. Crypto asset investments are highly volatile and speculative.
5. The Sandbox – Virtual World With NFT Games
The Sandbox is a community-driven metaverse platform that comes with a number of enticing features. For example, users of the Sandbox can create their own NFTs using the VoxEdit feature. It is also possible to export these NFTs or trade them via The Sandbox's inbuilt marketplace.
The Sandbox ecosystem is made up of LAND NFTs, which can be earned and 100% owned by players. At its core, the Sandbox is focused on encouraging its users to build and monetize experiences and virtual lands in the metaverse.
Like Decentraland, these experiences can add to the value of LAND NFTs and can be traded for a higher price – if there is demand from other users. The Sandbox also has its own utility token, SAND, which is utilized throughout the ecosystem for transactions and interactions.
This is an ERC-20 token built on the Ethereum blockchain and has a finite supply of 3 billion. This limited supply makes SAND one of the best metaverse crypto coins for investors.
Your capital is at risk. Crypto asset investments are highly volatile and speculative.
6. Illuvium – Leading Play to Earn Game With NFT Creatures
Illuvium is another notable play to earn game that is built using blockchain technology. It has many parallels with Axie Infinity in its storyline. This game also features NFT creatures, which are called Illluvials.
Players can navigate through the fantasy world of Illuvium, defeating and catching these creatures. Once users have collected sufficient Illuvials, these creatures can be used to battle those of other players or to complete challenges within the game.
In the nutshell, the main objective here is to create a wide collection of NFT Illuvials. These NFT Illuvials and other in-game assets can be traded via online marketplaces for other digital tokens.
The platform is home to two different native tokens, ILV, and sILV. It is possible to purchase both of these tokens at a crypto exchange like Binance.
7. The Walking Dead Empires – Multiplayer Survival NFT Game
As the name suggests, this game is based on AMC's hit TV show, The Walking Dead. It requires players to engage in a treacherous world by doing whatever it takes to survive. Gamers will need to look for supplies, construct a new home, team up with allies, and keep a lookout for the dead.
NFTs in the Walking Dead come in the form of cards for characters, bikes, modifiers, and other tools in the game. Moreover, players also have the opportunity to build and design their own NFTs with the help of VOXverse.
This provides a way for gamers to trade and utilize their Walking Dead NFTs across different metaverse worlds. Due to the popularity of the show, the game is backed by prominent celebrities such as Snoop Dogg.
8. Sorare – Play Fantasy Football With NFTs
Sorare is an NFT card game that allows players to manage a fantasy football team. The digital cards in this game are available as NFTs – which allow users to buy, sell, and trade the players in their respective teams.
Once users have assembled a team, they can compete against each other via this NFT-based platform. The twist is that the real-life performance of players will impact the virtual teams created in the Sorare ecosystem.
Sorare also has tournaments that offer players the chance to win rare NFTs. The project has already partnered with over 300 sporting clubs and is highly popular among football enthusiasts.
Sorare cards can be purchased directly using a credit/debit card or by transferring ETH tokens. Apart from football, Sorare has also started offering support for baseball. In fact, Sorare claims to be the only officially licensed play to earn game for the MLB.
9. Star Atlas – Space Exploration NFT Game
Star Atlas is a game that is set in space and combines the elements of mining, trading, and battles. And when players succeed in their galactic endeavors, they will be able to earn rewards in the form of NFTs or crypto coins.
The visual experience offered by this game is impressive, requiring its players to strategize for territorial and political domination in the metaverse. The game has both player vs. player (PVP) and player vs. environment (PVE) missions.
Users can improve their chance of winning by purchasing spaceships and other items in the form of NFTs. Players can also choose a profession they want to follow, such as a bounty hunter or pirate
For certain challenges, it is also possible for players to team up with others to take part in battles. In-game assets and NFTs can be purchased using ATLAS tokens, the native currency of this gaming ecosystem.
Although the game has already launched, the team is constantly adding new features to add to the complexity.
10. Silks – Leading NFT Game for Horse Racing 
Silks also makes our list of the best NFT games of this year. This project features a Web 3.0 fantasy game set in the real world of thoroughbred racing. To elaborate, players can buy NFTs that represent real-world horses and earn rewards for winning races. 
These NFTs come with full data of the respective horse, which includes the bloodline, racing record, development history, and more. Players can also buy NFTs that denote Silks avatars, lands, and stables.
The platform offers rewards in its native digital token, STT. Apart from racing, players can also claim rewards by breeding their horses and by staking STT balances. It is also possible for developers to earn remuneration by mining STT. Therefore, Silks present multiple ways for its users to generate income.
Overview of NFT Games
Over the past year, we saw NFTs take the crypto world by storm. An NFT, or a non-fungible token, is a unique cryptographic asset that exists on a blockchain and cannot be replicated.
In other words, when a player wins or purchases an NFT via a game, they take complete ownership of the asset.
This is in stark contrast to traditional video games, where assets are owned by the creator rather than players. That is to say, conventional games enable players to spend their money to purchase in-game features, but are not entitled to own the respective item.
With NFT games, players can prove ownership of in-game assets and can trade them in an open marketplace. This provides an incentive for players to win games, as they can earn digital tokens and sell them for profit.
And due to this nature, NFT titles are also called play to earn games. However, this monetary advantage is only one side of NFT games.
In most cases, NFT games are also integrated with the metaverse, offering its players a more enjoyable experience. NFT games are much more immersive than traditional titles and provide several creative ways for players to make money and have fun at the same time.
How do NFT Games Work? Detailed Explanation 
Here is a brief overview of how the majority of NFT games work:
Some titles offer players one or two in-game assets when getting started. However, to have an advantage within the game, players can purchase NFTs with real money.
Most NFT games have a native digital token that can be used for transactions within their ecosystem.
For instance, to buy Axies on Axie Infinity, players need to have AXS tokens. To buy LAND NFTs on Decentraland, users require MANA tokens. These digital currencies can be purchased from popular cryptocurrency brokers and exchanges.
Once they have the required digital tokens, players can connect their wallet to the gaming platform and make in-game purchases.
Players can also win NFTs and tokens by completing challenges in the game.
Individuals can retain rewards to further their gameplay endeavors or sell them via online marketplaces.
One advantage of NFTs is that investors do not play the respective game to profit from them.
Instead, investors can purchase the NFT via an online marketplace and sell them to players who wish to use these digital assets to succeed in their preferred game.
No matter which approach is chosen, all investors and players should research the NFT project before buying any in-game assets.
What are the Different Types of NFT Games?
The NFT gaming industry is still in its infancy.
Regardless, creators are coming up with new and innovative concepts that offer immersive gameplays.
The best play to earn crypto games for 2022 can be divided into the following categories.
Real Estate NFT Games
Owning a virtual plot in the metaverse is deemed equivalent to investing in real estate in the physical world. After all, some metaverse ecosystems are finite, so it is assumed that the value of digital plots of land will go up as years pass by.
Some of the best play to earn games of today, such as Decentraland and The Sandbox, allow their players to buy virtual land, represented by NFTs.
These pieces of land can be traded in marketplaces or can be used as a space to conduct events or set up shops in the metaverse. In other words, the possibilities are endless. The more features added to the virtual plot of land, the higher its value potential.
NFT Card Games 
NFT card games are also gaining popularity among both players and investors. In these games, each card represents an NFT.
Depending on the title, the cards will contain a character or an avatar with specific strengths and weaknesses.
As with other games in this space, cards with the strongest attributes have a greater chance of beating other players.
In simple terms, the aim is to gather a collection of diverse cards that offers the best chance possible of earning in-game rewards.
A subcategory of NFT card games is that of fantasy sports. For instance, the likes of Battle Infinity allow their players to assemble teams with NFT cards and take part in sports tournaments.
Battle NFT Games 
There are also free play to earn crypto games that integrate a battle format. Axie Infinity is one of the best NFT games in this category, in which players can use their virtual creatures to compete with each other. 
Players can invest in NFTs that come with unique attributes which can win various challenges. When defeating others, users will earn the in-game token of the project, which can be traded in the crypto marketplace.
Racing NFT Games  
Racing is another popular category among play to earn games. These are also available in a variety of formats for cars, bikes, and other vehicles.
There are also games such as Silks that feature horse racing, with support for NFTs. Each NFT in the Silks game comes with certain characteristics that will determine how they perform in races.
Why Should you Play NFT Games?
NFT games are well known for their graphic-intense experience.
However, beyond this obvious attraction, play to earn games also have a number of other core benefits – especially from an investment perspective.
Below are some of the advantages of play to earn games.
Ownership of In-game Assets 
Perhaps the most important factor that sets NFT games apart from traditional titles is the ability for users to own their assets. Backed by the blockchain, play to earn titles gives users complete ownership of their in-game items.
Depending on the game, assets such as land, avatars, weapons, materials, creatures, or crafted items are represented by non-fungible tokens. Each of these NFTs are verifiable on the respective blockchain, proving ownership of the digital asset.
Trade In-Game Assets
The main advantage of owning in-game assets is that players can sell them outside the gaming ecosystem.
Gamers today have the option to store gaming NFTs in their crypto wallet and trade them at marketplaces.
NFTs that are rare or exclusive characteristics are likely to yield a higher price in the market. The price of the NFTs in the market will also depend on the popularity of the respective game.
Not only NFTs, but digital currencies can also be sold via crypto exchanges or can be swapped with a more popular coin.
Transparent Outcomes
Since NFT games are built on the blockchain, it also means that titles will feature fair and transparent outcomes.
In comparison, when playing traditional gaming titles launched by centralized companies, there is no way of knowing whether the outcome has been tampered with.
However, in the case of NFT games, it is virtually impossible to alter results. All the outcomes are determined by smart contracts and can be verified.
Where to Buy Crypto & NFT In-Game Assets
Most of the best NFT games in the market require players to purchase tokens to get started. In other words, they will need to buy digital tokens accepted by the platform and then exchange them for in-game NFTs.
As we have already mentioned throughout this guide, eToro is one of the best places to buy cryptocurrencies for NFT games. This is a regulated online broker that comes with an in-built wallet. eToro also provides access to other assets such as stocks, ETFs, forex, commodities, and more.
Alternatively, users can also consider the platforms below when buying in-game NFT assets.
Crypto.com – Popular Crypto Exchange and an NFT Marketplace
Crypto.com is a popular cryptocurrency exchange that was launched in 2016. Today, this platform functions as a one-stop shop for all things related to the crypto industry. Investors can use this platform to buy cryptocurrencies via a credit/debit card or by making a bank wire.
On top of this, Crypto.com has an in-built exchange for its users to swap digital assets. The fees for purchasing cryptocurrencies on this platform vary depending on the payment method chosen. For instance, for credit/debit card payments, Crypto.com charges a 2.99% fee.
On the other hand, when exchanging cryptocurrencies, the highest fee charged is only 0.40% per slide. Moreover, users can get huge discounts on fees by holding the native digital token of Crypto.com, CRO, in their wallet. We also found that Crypto.com supports over 250 digital assets, which includes metaverse tokens such as AXS.
In addition to this, the platform also has an NFT marketplace, which allows users to buy, sell, and trade their in-game assets. Crypto.com also offers staking, crypto loans, and other financial services to its users. Finally, we also like that the Crypto.com DeFi wallet can hold both cryptocurrencies and NFTs via a single location.
Binance – Top Crypto and NFT Exchange With Low Fees
Binance has a well-established presence in the crypto industry. What started as a cryptocurrency exchange has grown into a full ecosystem, which includes a native blockchain and a launchpad for new projects.
In fact, more and more new NFT games are being built on the Binance Smart Chain – including Battle Infinity. Binance also attracts crypto traders and investors for its low fee structure. It supports over 600 digital assets, and these can be traded at just 0.10% per slide.
Like Crypto.com, Binance also offers fee discounts when holding its native token – BNB. The platform also accepts credit/debit cards and bank transfers when buying crypto. The fee on fiat deposits will vary depending on the location of the user and the respective payment method. Gamers can also use Binance to buy, sell, and trade NFTs.
Top Upcoming NFT Games
Like other emerging technologies and concepts, the NFT game space is constantly evolving. Developers and creators are coming up with innovative titles to lure in gamers.
Not only that, but investors can also keep an eye out for upcoming NFT games in order to spot potentially profitable opportunities.
Below, we have listed some of the top upcoming NFT games that we are most excited about:
Battle Infinity: This gaming ecosystem has plenty to offer for the crypto gaming community. The main attraction of this platform is its NFT-based fantasy sports games, which are set in a metaverse world called The Battle Arena. Battle Infinity also plans to launch a premier league and staking services, as well as an NFT marketplace via a single ecosystem.
Rainmaker: This is a newly launched NFT title that allows players to participate in fantasy games related to the cryptocurrency and stock market. The game makes it possible for players to learn about investing and trading while putting their knowledge to the test.
Zeedz – Zeedz is a new play for purpose game that generates financial contributions for non-profits. It aims to create awareness about global warming and incentivizes players to lead sustainable lives.
While it might be enticing to invest in the next big NFT game, it is crucial that investors find out more about the project before risking any money.
This can be done by checking out the whitepaper of the project and by paying closer attention to factors such as tokenomics, roadmap targets, and the development team.
Best Mobile NFT Games for iOS and Android
The video gaming market has exploded over the past couple of years, not least because many titles come in the form of a mobile app.
This is the case for NFT games too. Some of the best NFT games in the market are compatible with both mobile and desktop web browsers.
However, when searching specifically, for mobile apps for NFT games, players will find that options are few and far between.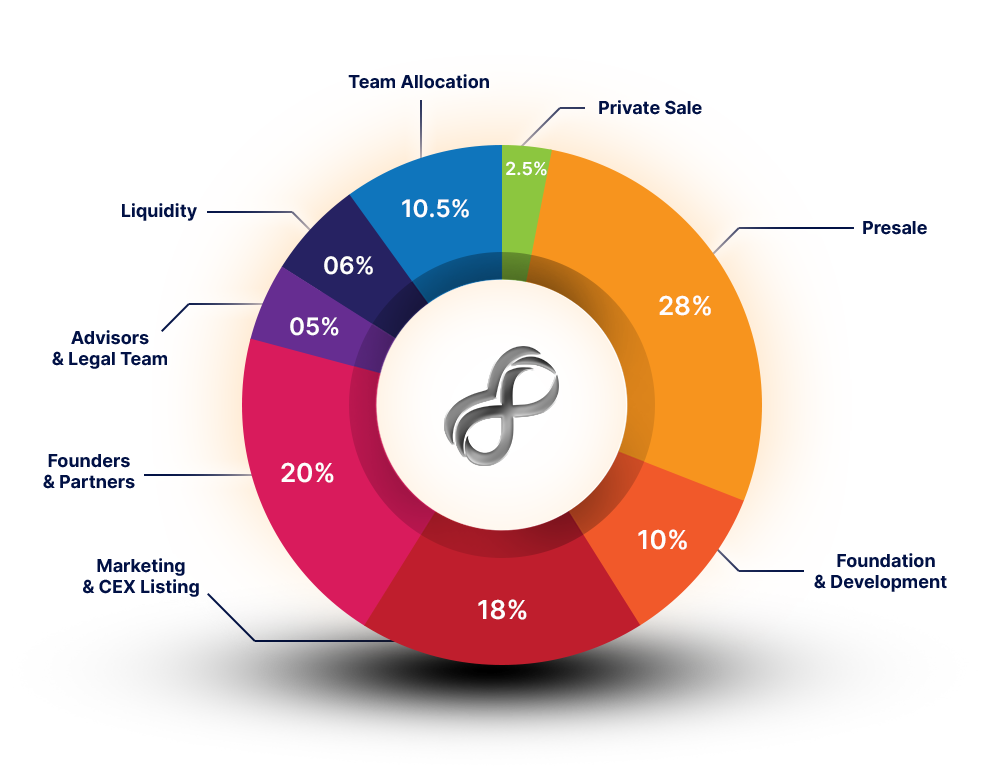 This is mainly because NFT games are complex in nature, so it can take many months or even years for them to be fully optimized for smartphones.
Nevertheless, we find that more and more developers are in the process of releasing mobile NFT games for crypto enthusiasts.
For instance, it is now possible to download Axie Infinity on both Android and iOS devices. Other popular mobile NFT games include Sorare, Splinterlands, and CryptoKitties.
The Verdict?
This guide has covered everything there is to know about NFT games. To conclude, NFT games offer users an unparalleled level of immersion.
Moreover, they allow players to earn and own in-game assets and sell them for crypto tokens via an online marketplace. There are several well-established games in the NFT space, which include Axie Infinity, Decentraland, and the Sandbox.
To get started with these gaming ecosystems, players can purchase the required in-game assets via a regulated online broker like eToro.
For players in the market for exciting new NFT games, Battle Infinity is the best option to consider.
It combines impressive P2E features in a graphic-intense metaverse, allowing players to experience the virtual world of fantasy sports.
Your capital is at risk. Crypto asset investments are highly volatile and speculative. 
FAQs
What are NFT games and how do they work?
What is a good example of an NFT game?
How do play to earn games work?
How to make money playing NFT games?
What are the best free play to earn crypto games for 2022?
What are the best P2E games?
Are there any Ubisoft NFT games?