The New York Yankees may have lost their biggest off-season acquisition before Spring Training even starts; right-hander Frankie Montas.
Right-hander Frankie Montas, the biggest acquisition for the New York Yankees at the trade deadline last year who was expected to be a big part of their rotation this year, will undergo shoulder surgery on Tuesday that could cause him to miss the season, manager Aaron Boone said.

— Jeff Passan (@JeffPassan) February 15, 2023
He was expected to be a big part of the team's rotation this year. Montas will undergo shoulder surgery that could cause him to miss the entire season, manager Aaron Boone announced on Wednesday.
Montas will undergo arthroscopic surgery on his shoulder on Feb. 21. A best-case scenario for a return is not until late in the 2023 season. The 29-year-old was already known to be behind schedule heading into Spring Training. This is due to inflammation in his right shoulder that slowed his off-season progression.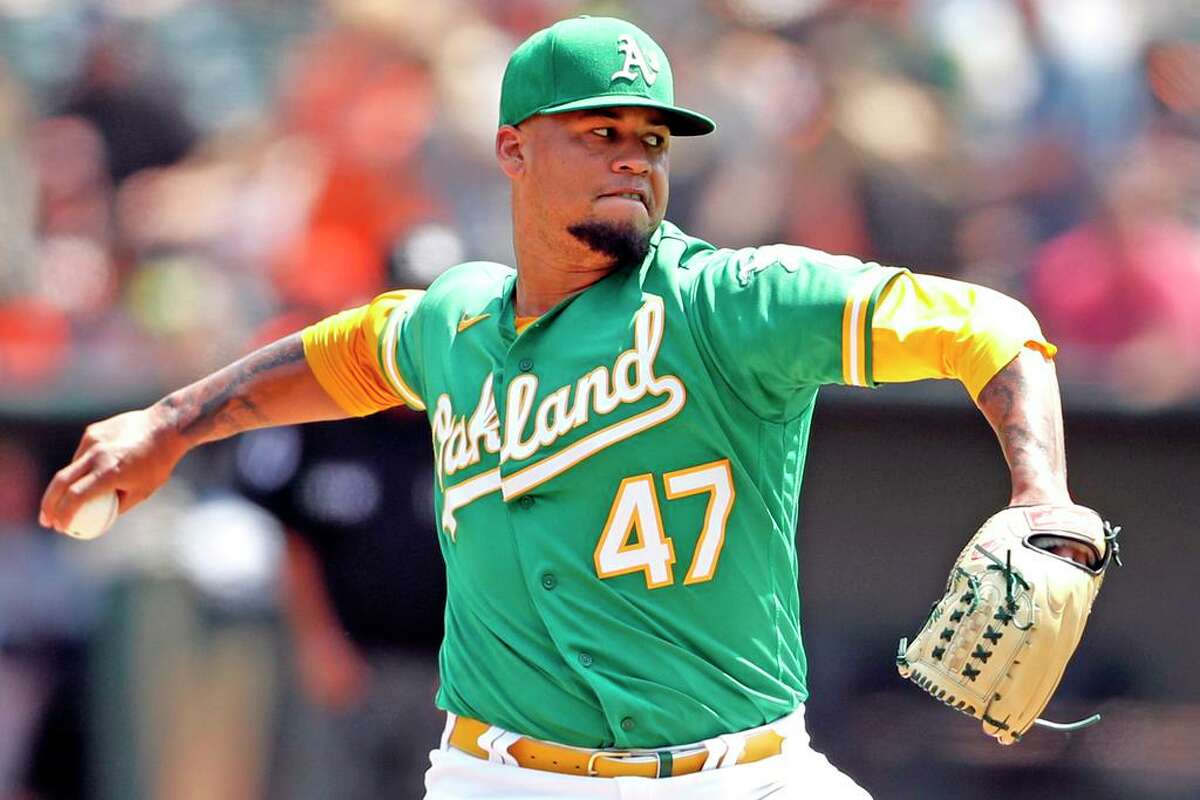 Montas, who turns 30 in March, was 5-12 with a 4.05 ERA in 27 starts for the Athletics and Yankees last season. The Dominican Republic native was acquired from the Oakland Athletics alongside reliever Lou Trivino last summer in a deadline deal. The A's got prospects Ken Waldichuk, JP Sears, Luis Medina and Cooper Bowman to Oakland.
Montas had been excellent before the trade, pitching to a 3.30 ERA over 291 innings dating back to 2021 Opening Day. With one of the best teams in the MLB, Montas struggled in the pinstripes. He allowed six runs in two of his first three appearances Montas also allowed four or more runs in eight Yankees starts before landing on the injured list.
Frankie Montas and the New York Yankees avoided arbitration this off-season. He is on a one-year, $7.5 million deal for the 2023 season, and will be a free agent in the off-season. New York's current rotation projects to feature Gerrit Cole, Carlos Rodón, Luis Severino and Nestor Cortes. Domingo Germán and Clarke Schmidt are among those battling for the No. 5 spot.
In a competitive AL East, the New York Yankees seem to be betting favorites to win the division according to New York sports-books. However, losing a pitcher like Frankie Montas could hinder their chances.