Liverpool are set to beaten by Atletico Madrid in their pursuit of 18 year old dazzling Belgian winger Zakaria Bakkali from Dutch side PSV Eindhoven. De Telegraaf have reported that the La Liga winners are close to reach out an agreement with the player after striking a deal worth around €2-3m. The Rojiblancos are currently discussing personal terms with the player.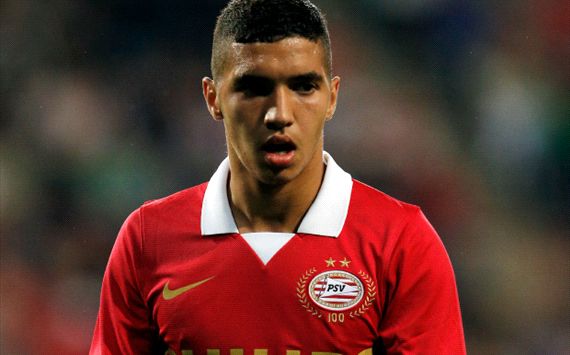 Liverpool had earlier contacted PSV for Bakkali, whose contract is set to expire with the Dutch club in June 2015. Portuguese giants are also interested in acquiring the player's services but Atletico now appear to have won the race for the Belgian sensation.
The versatile winger created quite a stir attracting enviable glances from the football fraternity when he become the youngest Eredivisie player of score a hat-trick, at just the tender age of 17 years. Brendan Rodgers' interest on the player was understandable.
The dazzling youngster is immensely versatile likened to a similar playing of Raheem Sterling, the latter who has fit in wonderfully in the Liverpool starting lineup thanks to his dynamism and poise on the ball. Bakkali's meteoric rise has also seen him becoming the youngest player on the Belgian national team after joining PSV in 2008.