The Chicago Bears keep the offseason spending spree going as they sign former Buffalo Bills linebacker Tremaine Edmonds and former Tennessee Titans guard Nate Davis.
Bears are giving former Bills' LB Tremaine Edmunds a 4-yr, $72M that includes $50M guaranteed, per source. It is the largest 4-year contract for an inside linebacker in the NFL.

— Adam Schefter (@AdamSchefter) March 13, 2023
Edmonds signed a 4-year $70 million dollar deal that includes $50 million in guaranteed money. Davis signed a 3-year $30 million dollar deal.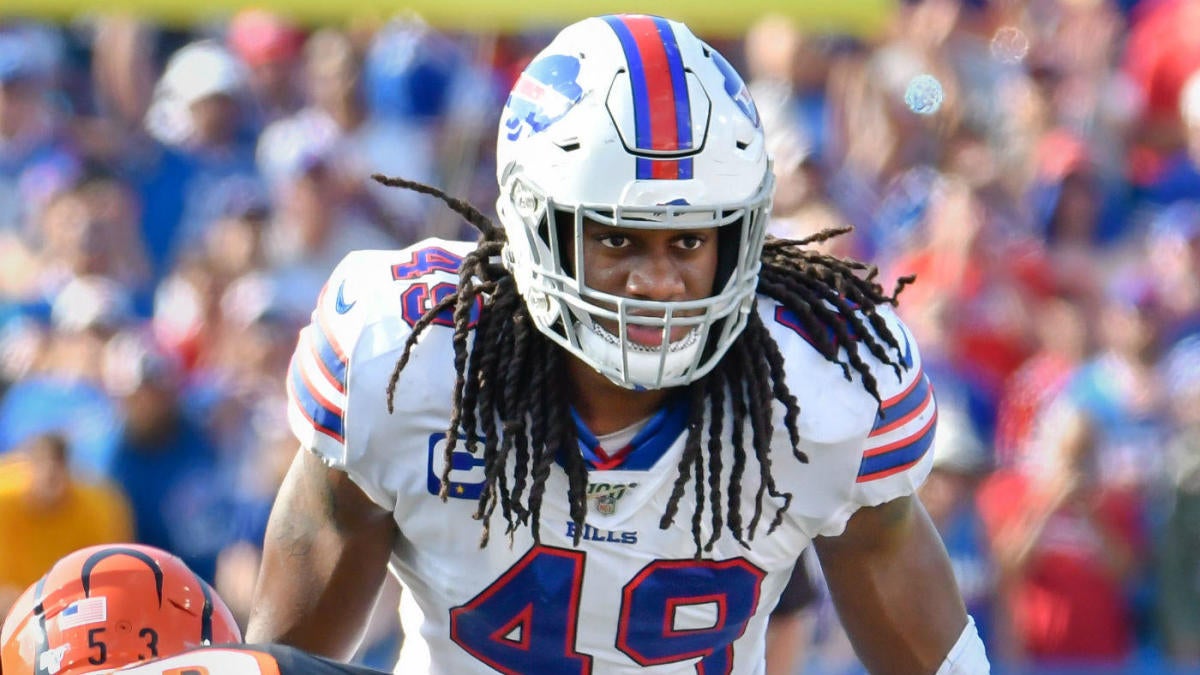 Trumaine Edmonds, a 6-foot-3, 260-pound linebacker out of Virginia Tech, was drafted by the Buffalo Bills in the first round of the 2018 NFL Draft. In his three seasons with the Bills, he appeared in 74 games and recorded 359 tackles, 6.5 sacks, and 2 forced fumbles. Edmonds is known for his versatility and athleticism. He is capable of playing both inside and outside linebacker positions.
Source: The #Bears are securing their offensive line, signing former #Titans G Nate Davis to a 3-year deal. A huge priority.

— Ian Rapoport (@RapSheet) March 13, 2023
Nate Davis, a 6-foot-3, 316-pound offensive lineman out of Charlotte, was drafted by the Tennessee Titans in the third round of the 2019 NFL Draft. He started in 12 games in his rookie season and played in 12 games in 2022. Davis is known for his size and strength, however. He also ability to move well for his size.
The signings of Edmonds and Davis comes during a very busy first day of the offseason for the Chicago Bears. They have made several moves to improve their roster. The team has already added LB TJ Edwards while also getting a haul back for the number one overall pick.
The Chicago Bears finished the 2022 season with a record of 3-14 and missed the playoffs. The team is hoping that the addition of Edmonds and Davis will help them get back to the playoffs in the upcoming season.
Even with these additions, the Chicago Bears will most likely not be favorites to win the NFC North according to Illinois sportsbooks. Their future is bright and will likely be contenders down the line.