The Atlanta Hawks have signed guard Bogdan Bogdanovic to a four-year extension worth $68 million.

Atlanta Hawks F Bogdan Bogdanovic has agreed on a four-year, $68 million contract extension, sources tell ESPN.

— Adrian Wojnarowski (@wojespn) March 16, 2023
The 30-year-old Serbian joined the Hawks in the 2020-21 season as a restricted free agent after spending his first three seasons in the NBA with the Sacramento Kings. Bogdanovic made an immediate impact in Atlanta, averaging 16.4 points, 3.6 rebounds, and 3.3 assists per game in his first season with the team.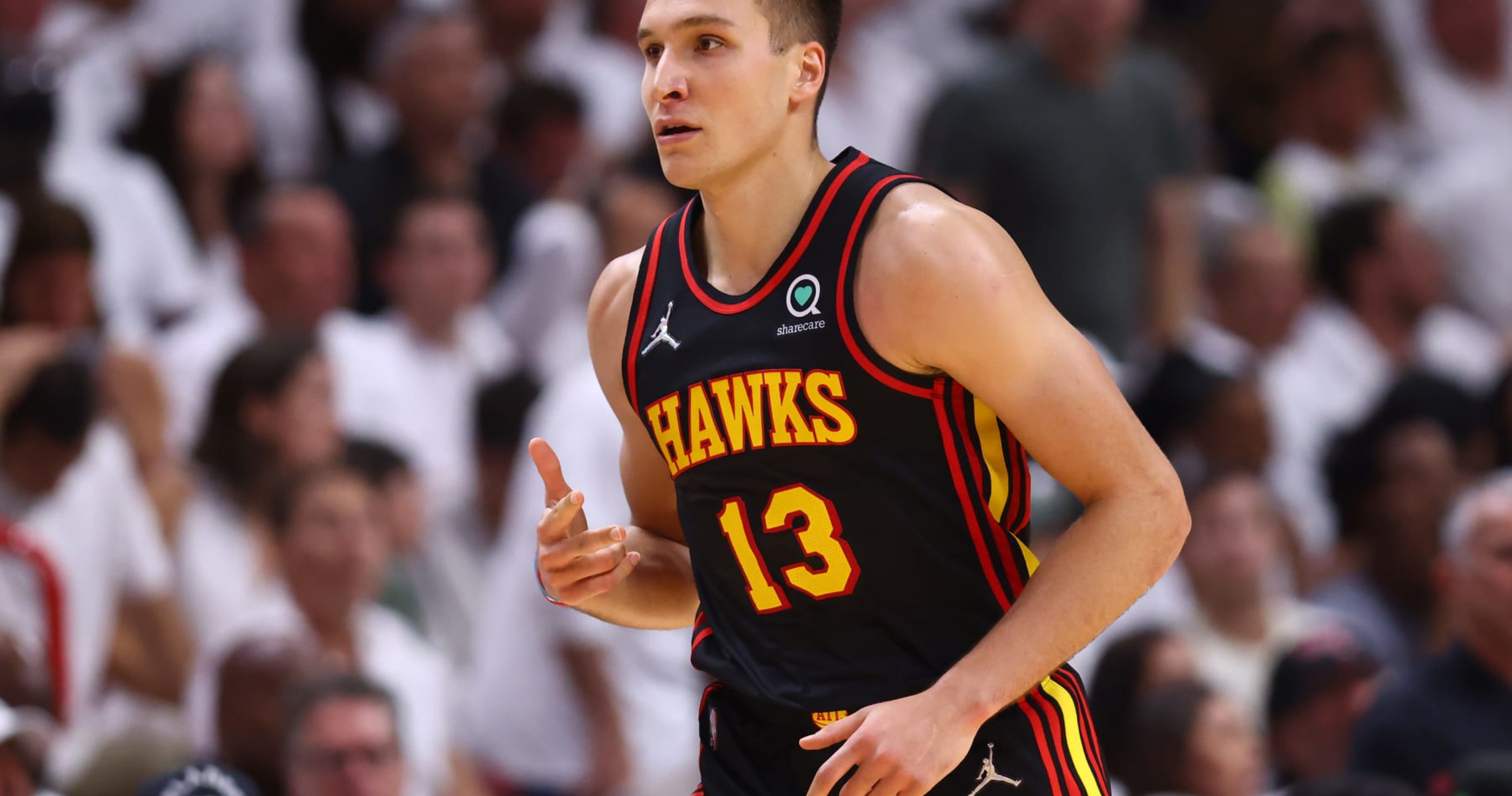 The decision to offer Bogdanovic an extension comes as no surprise. He has been a crucial part of the Hawks' success this season. He is currently averaging 14.1 points, 3.2 rebounds, and 2.9 assists per game while shooting 43.7% from the field and 40.1% from beyond the arc. Bogdanovic is the perfect mentor for this young roster.
The Hawks are currently sitting as the 8th seed in the Eastern Conference standings with a 34-35 record. Even though his production has decreased the past two season, however, his veteran presence on a relatively young team is paramount for their success down the line. His ability to score from all areas of the court and create opportunities for his teammates has made him a valuable asset for the team.
With the Hawks being the 8th seed, they are still -155 to make the playoffs according to Georgia sportsbooks. They are 5 games back of the 6th seed Brooklyn Nets to avoid being in the play-in tournament.
Bogdanovic's extension will keep him with the Hawks through the 2028-29 NBA season. The move also signifies the team's commitment to building a competitive roster for years to come. With a talented young core, including Trae Young and John Collins, and the addition of Bogdanovic, the Hawks have positioned themselves as a team to watch in the Eastern Conference for years to come.