Here we are at the business end of the 2014 World Cup qualifying campaign, where countries vying for a place in Brazil are whittled down to a select few. England have already booked their ticket after their 2-0 win over Poland last month; and they join a host of big names, such as Spain, Germany and Italy on the plane to South America.
But on Friday, the European segment of the World Cup play-offs start up, with two legs determining the fate of the sides who just fell short of automatic qualification. It is arguably the most brutal, saddening of all World Cup ties; and many countries who have done so well over the past months, will be sent home for a collective summer of envious television viewing.
To make matters worse, after the play-off dust settles, one of Cristiano Ronaldo and Zlatan Ibrahimovic will not be going to the World Cup.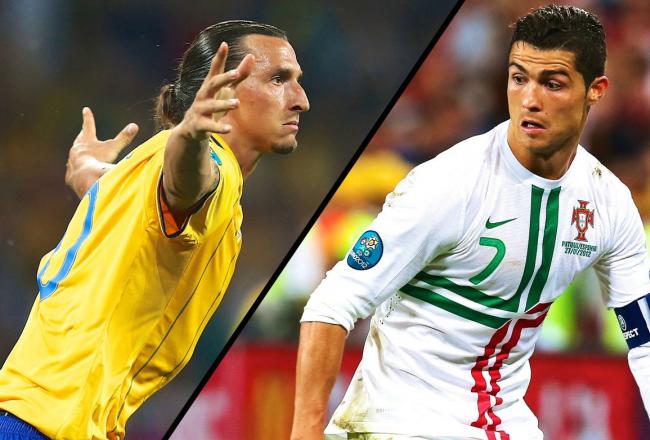 A hard hitting statement and one that no football fan would wish to come about. But this is the reality facing two of the finest players in the world. As Portugal and Sweden kick-off their play-off tie on Friday evening, the thought of failure will rest heavy on their broad shoulders, as well as on the millions of watching fans around the world.
The World Cup in Brazil represents a return to the golden age of international tournaments; a traditional home of football, with particular emphasis on enabling beautiful, exciting talent.
There are no two finer advocates of this philosophy than the Swede and the Portuguese. For one of them to miss out is a huge injustice to their abilities, a hard-hitting advertisement loss for the competition, and an enormously disappointing prelude to what is shaping up to be a summer of footballing wonder.
Nothing can be done at this juncture, and we can only decide for ourselves which one of these superstars we would like to see most strutting their stuff in the heat of the upcoming Brazilian summer.
The fighting talk has already begun, with the irrepressible Zlatan waxing lyrical about the merits of his inclusion,
'I think that the World Cup needs Zlatan more than Ronaldo,' Ibrahimovic said
'The excitement I can bring to the game and the goals I can score – nobody can rival me for that. I believe the fans would want to see me there above anybody."
Ronaldo has let his football do the talking in recent weeks, with his almost unique goal-scoring record in Spain continuing to shatter precedents at both club and international level.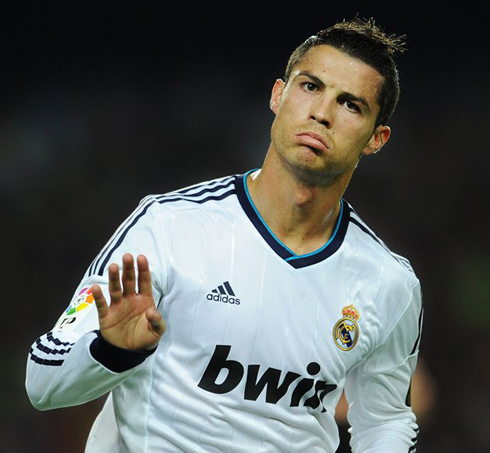 The Portuguese' former manager and mentor, Sir Alex Ferguson, had no hesitation in naming him his best ever player in his recently published autobiography,
"Cristiano was the most gifted player I managed," Ferguson wrote,
"He surpassed all the other great ones I coached at United – and I had many."
Ronaldo has comfortably scored more goals than he has played games for Real Madrid, something so incomprehensible it seems falsified. His 23rd hat trick for the Spanish giants last weekend arguably proves that he is at the peak of his powers; surely winning him plenty of backers for the upcoming showdown with Sweden.
With so many calling the 28-year-old the best, and most complete player on the planet; how then can a global footballing tournament commence without him?
Indeed, Ibrahimovic admits nothing but admiration for his world-beating adversary,
"I respect him as a player – there is no question he is one of the best," said the Swede,
'The World Cup is the greatest sporting competition in the world – it needs to have the best players.
'If Ronaldo, or Neymar, or Rooney, or Messi, or Xavi is missing then it is a shame for the competition – and it is a shame for the World Cup that one of myself or Ronaldo will not be in Brazil.
'I just need to make sure I do everything over the next two games to make sure that it is him who misses out and not myself."
Ibra's own exploits have won him many plaudits already this season. His hat trick against Nice in Ligue 1 the weekend previous highlighted his exceptional brand of genius.
As England well know, Zlatan is capable of football quite beyond the talent of the majority of professional footballers; but it is his unabashed confidence that sets him apart from the pack, and ensures that he astonishes audiences in every year of his mercurial career.
At 32, the 2014 World Cup represents something of a last chance for glory for Sweden's favourite son; and while he may not be part of an international squad capable of winning the competition, he is surely entitled at one last shot at proving those lingering doubters of his ability comprehensively wrong.
But from a play-off perspective, even Ibrahimovic knows that in many peoples' eyes, Portugal have the stronger squad,
"With the squad and the individuals they have, Portugal are naturally the favourites," the striker said ahead of Friday's first leg in Lisbon.
"But we finished second in a group with Germany, who I consider the strongest squad in Europe, while they finished second in a group they should have won.
"So I think we deserve to go to Brazil more than they do."
Deserving or not, all will be dramatically decided after two meetings of the world's finest in under a week.
What do you think? Who will come out on top; and more poignantly, who deserves to?
For more from me, follow me on Twitter: @tragatehouse or check out my Blog: http://goodbadribery.blogspot.hk