Join our Telegram channel to stay up to date on the latest in marketing
After what looked like being a calm and quiet January transfer window, Chelsea completed three significant deals in the last few hours of deadline day. The month had been restricted to loan deals and moves away for forgotten players like Fernando Torres and Mark Schwarzer, but exploded into life just before the window slammed shut.
Juan Cuadrado, the Colombian winger from Fiorentina, joined for a fee of £23 million. After a week full of speculation, the deal was finally completed a few hours before deadline day drew to a close. Along with this one arrival in midfield, there were two departures. Andre Schurrle joined Wolfsburg, while Mohamed Salah went to Fiorentina on loan as part of the Cuadrado deal. Defender Ryan Bertrand was also sold to Southampton, enabling Chelsea to record profits of over £10 million for the window.
Has the squad depth weakened?
In last weekend's 1-1 draw against Manchester City, it was quite apparent that some of the Chelsea players were extremely tired. In the week before, several of the individuals who started that day were involved in a Capital One Cup semi-final with Liverpool that went the full distance of 120 minutes. The likes of Eden Hazard, Oscar and Willian worked their socks off in that match and were visibly knackered on Saturday as a result.
Schurrle and Salah had not played huge parts this season for Chelsea, but were still very important squad players. The former, in particular, was a very vital asset to have, as he delivered goals and assists regularly when he featured. In 22 appearances in all competitions this season, most of them off the bench, Schurrle recorded 5 goals, two more than Willian, who is Mourinho's first-choice right winger.
Cuadrado coming in is great news for Chelsea, but the two departures mean that the Blues now only have 4 players as options for the 3 positions behind the striker in the 4-2-3-1 formation that they deploy. An injury or two will mean a crisis of some sorts, and even though Cesc Fabregas and Ramires are versatile enough to play in those positions, they are not as effective as the specialists.
Need for rotation:
With the Champions League knockout rounds coming up, it is imperative that Mourinho rotates his players effectively to prevent them from burning out. The Portuguese has been criticised this season for being rigid and not giving enough opportunities to the likes of Schurrle and Salah.
But now, with the lack of options, it looks like Hazard and Oscar will feature in most games in all competitions, with Willian and Cuadrado fighting it out for the one remaining place.
It could also be seen as an opportunity to promote more players from the club's youth system. Izzy Brown, Ruben Loftus-Cheek and Andreas Christensen were all on the bench against City –  a clear indication of the fact that Mourinho is looking to integrate them with the first XI. The quality may be there, but the experience certainly isn't. Therefore, if circumstances force Mourinho to introduce one of these players in a big game either in Europe or in the Premier League, things may not go according to plan.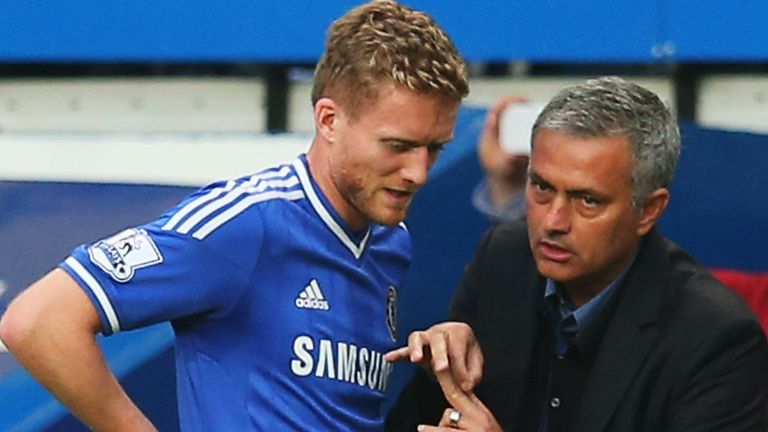 Chelsea are in a very strong position to win both the Premier League and the Capital One Cup this season. Failure to land either of these trophies will be deemed a failure.
The Champions League is also very much up for grabs and even though the Blues are not the favourites, the fans will expect them to get to the semi-finals at least. A second trophyless season though, will raise big questions of Mourinho, and will bring into intense scrutiny his decision to let go off two players while only bringing in one replacement.