It seems a long time ago that Chelsea were lifting the 2014/15 Premier League trophy after a season of utter dominance. At the helm sat José Mourinho, looking set for years of continued supremacy at Stamford Bridge. The Portuguese was a darling in these parts, and he shared the same affection with the fans too. This translated into a great feel-good atmosphere on the pitch, and Chelsea led the way throughout en route to clinching their 4th Premier League title.
What we have seen since has been the most incredibly monumental decline in recent memory. The Blues lost 9 of their first 16 games in the 2015/16 campaign before the curtain was brought down on Mourinho's time at the club. Chelsea went on to finish 10th and appoint Antonio Conte, while Mourinho chose to move to Manchester United.
Ten games into the 2016/17 season, and United are 8th in the league, behind the likes of Everton and Watford. In the summer, they were touted as one of the challengers for the title. Things haven't gone according to plan though, and Mourinho doesn't look like he has the answers to all the questions.
Here are 3 signs why 'The Special One" may not be all that special anymore:
1) Poor start despite some huge summer signings
Manchester United spent close to £150 million in the summer, including £90 million on Paul Pogba to make him the world's most expensive player ever. Along with Eric Bailly and Henrikh Mkhitaryan, the Red Devils also brought in superstar Zlatan Ibrahimovic on a free transfer.
Mourinho has always demanded big signings wherever he has been, but this has always translated into results on the pitch as well. This time around, that is not the case. United are currently winless in 4 Premier League games, and are already 8 points behind the leaders.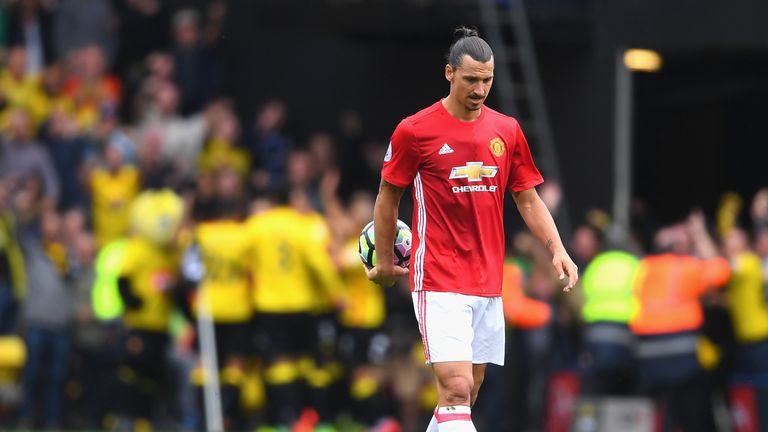 Every Mourinho-led team that has won the title has got off to a flying start. The Portuguese's sides have never been known for coming back from the dead, and turning things around after starting off poorly. It is extremely unlikely to think of United challenging for the top prize, even though we are only a quarter of the way through. Spending such a huge amount of money and then to only be contending for the top 4 is surely a big failure for a club and a manager of such high stature.
2) Losing big games
Mourinho used to be an expert at grinding results out of games against fellow title contenders. Even if his own teams were unable to go through the opposition, he would make sure that they didn't lose. This season, in their first big test, United lost to Pep Guardiola's Manchester City.
Not only did they end up on the wrong end of a 2-1 scoreline, they were also thoroughly outplayed for most of the game at Old Trafford. Home form is something Mourinho has always prided his career on, and the loss to City so early on was a hammer blow in establishing the Theatre of Dreams as a fortress.
Two weeks ago, Mourinho returned to Stamford Bridge to face Chelsea and went with a defensive-minded team. Despite clearly setting up to get a result, United were hammered 4-0. There were a lot of mistakes made at the back, but the ease with which the Blues were penetrating and getting in behind was shocking to see.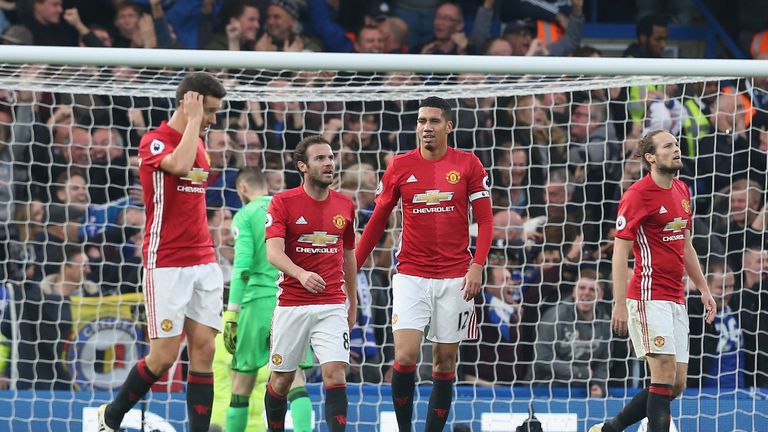 It remains to be seen how United do against the big teams going forward, but they haven't started as they mean to go on.
3) Ostracising important, big-name players so early on
Mourinho has always had the habit of osctracising one or two big names at whichever club he has been. Whether it was Kaka at Real Madrid or Juan Mata at Chelsea, the two-time Champions League winner does not stand for bad first impressions.
At United, he did it with Bastian Schweinsteiger, leaving the German out of the senior side altogether. This would have been justified if there was too much competition for places in midfield, but that is an area that the 20-time English champions have been struggling in this season.
Mourinho has also bafflingly left out Mkhitaryan, a player he signed in the summer. The Armenian was absolutely brilliant in the number 10 role at Borussia Dortmund last season, but his creative abilities have not been allowed to shine at United yet. He played the first half in a wide role in the defeat against Man City, and has barely featured since.