Tim McCarver, who played 21 seasons in Major League Baseball before embarking on a legendary broadcasting career as a color commentator, has passed away at the age of 81.
Tim McCarver, the two-time World Series champion and All-Star catcher who played 21 seasons in the major leagues and later was the lead color analyst for 23 World Series broadcasts, died Thursday, according to the National Baseball Hall of Fame. McCarver was 81.

— Jeff Passan (@JeffPassan) February 16, 2023
The news was first reported by The National Baseball Hall of Fame.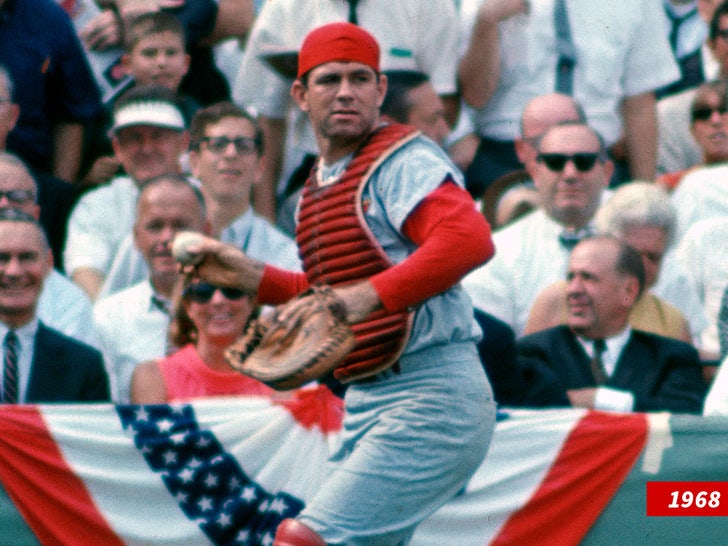 McCarver was an MLB catcher from 1959 to 1980, playing for four franchises over that time. He had three stints with the St. Louis Cardinals, two with the Philadelphia Phillies, and one each with the Montreal Expos and Boston Red Sox. A two-time All-Star, McCarver was a part of two World Series champion teams, both times the Cardinals. He finished second in voting for the 1967 NL Most Valuable Player Award as well.
As his playing career started to wind down, McCarver moved into broadcasting, beginning with WPHL-TV in Philadelphia and eventually working his way up to the major networks. He ended up calling baseball for all four major TV networks of his era (ABC, CBS, Fox, and NBC). The three-time Emmy Award-winner called 23 World Series and 20 All-Star Games over his career while also hosting The Tim McCarver Show from 2000 until 2017.
McCarver opted out of participating in the 2020 MLB season as a Cardinals broadcaster over COVID concerns and officially retired in 2022.
He received the Ford C. Frick Award for broadcasting in 2012, was inducted into the Sports Broadcasting Hall of Fame in 2016 and was inducted into the St. Louis Cardinals Hall of Fame in 2017.
McCarver also courted controversy over the course of his career, getting into a high-profile tiff with Deion Sanders, which led the Prime Time dousing him with water in the locker room after the Atlanta Braves won the pennant. He also caught flak for his remarks about "despicable" Manny Ramirez and for comparing the treatment of Joe Torre by the New York Yankees to that of Nazi Germany and Stalinist Russia.
With such a storied career, McCarver's passing certainly garnered a lot of reactions around the MLB world.