A rejuvenated Liverpool FC under Kenny Dalglish look to strengthen their squad to challenge for the title. However their approach in the transfer market seems quite complex till now. For now keep all other positions aside and think about Liverpool's starting center midfield. Last season under Dalglish, in the absence of the captain Steven Gerrard, Lucas Leiva and Jay Spearing started in the center of the park, on the other hand Raul Meireles was utilized as a winger. Christian Poulsen was completely out of favor and Jonjo Shelvey was mostly provided the substitute role.
Liverpool Center Midfield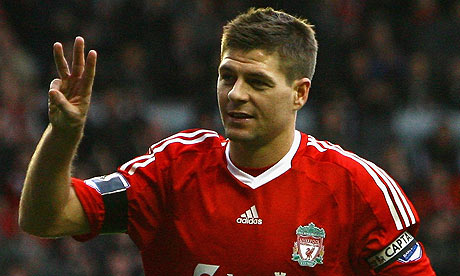 The scenario now is that Gerrard is coming back to full fitness and will be raring to go, Alberto Aquilani is not wanted by Juventus or any other Italian club and is set to return to Liverpool. Moreover Liverpool have already completed the signing of young Jordan Henderson from Sunderland who can actually play as a wide man but his natural position again is central midfield and utilizing a central player or a striker at wide positions will not solve Liverpool's problems. No sales as yet, which shows that Liverpool now have 8 center mid fielders. The question is that what will be their formation and who will start?
Arrivals
You cannot keep Steven Gerrard out of the starting line up if he is 100 percent fit.Lucas was the player of the year for the club, Raul probably the capture of the year after the prolific Luis Suarez and then there is Henderson, 20 million signing means you do not spend such high amount for a player to bench him. The only problem with Aquilani is his injury else he is a gifted talent. It is already complex situation, still Liverpool are linked with another central player Charlie Adam of Blackpool and the news in the media tells he is very close to signing whereas Meireles can be sold. Some supporters believe that selling Meireles would be a mistake equal to that of selling Alonso, others believe that perhaps Charlie Adam will fill the gap left by Alonso. Whether Adam arrives or Meireles leaves, in any case the midfield will still be congested.
Andy Carroll and Luis Suarez being the most expensive signings for Liverpool means that they are perhaps bound to start if fit. Now lets suppose Dalglish opts for 4-4-2 or 4-2-3-1 where Suarez might play behind the striker, there would only be 2 starting positions in the centre midfield. What will be Dalglish's selection as Gerrard,Lucas,Henderson,Meireles,Aquilani and if they sign Adam are pure first team candidates leaving aside Poulsen,Spearing and Shelvey. The point of having depth in the squad is understandable but here it is very crowded.
Natural Winger:
Another saga that Liverpool has faced over the years is not having natural wide players that are technically very good. Yossi benayoun was effective for them, Dirk Kuyt might be the most hard working player in the side, Maxi Rodriguez perhaps in very good form recently but again these players are not able to offer the advantages of a gifted winger i.e speed, brilliant crossing and a little bit of dribble as well. Lets say Albert Riera who is just an average wide player but still a natural one used to provide width by always being present at the wing and provided good crosses as well without cluttering in the centre like Benayoun and Kuyt.
Next season will probably be the toughest and if Liverpool have to compete for the title then signing two natural wide players is a must. To take the best out of Andy Carroll who is strong and brilliant with headers, sweet crosses are required and again for that natural wide players must be signed. More than a few wide players are linked with the club such as the likes of Mata,Nzogbia,Cazorla and last but not the least Downing who is the closest to sign.
Linked Wide Players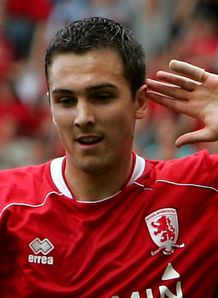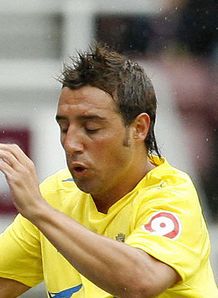 Who will you pick for the starting center midfield positions and who are the wide players do you think Liverpool shoud sign?