They've comfortably won the Premier League this season, but Jose Mourinho and Chelsea have been quick to look forward and start preparations for their title defence next year. It has been reported by credible sources such as The Guardian that the Blues are looking to bring Atletico Madrid forward Antoine Griezmann to Stamford Bridge in the summer. It was also covered on our website earlier this week.
The Frenchman has scored 25 goals for his side in all competitions this season after a move from Real Sociedad last year. He had been catching the eye of several top clubs with his performances for his previous club, but has now established himself even more after proving his quality for a Champions League side.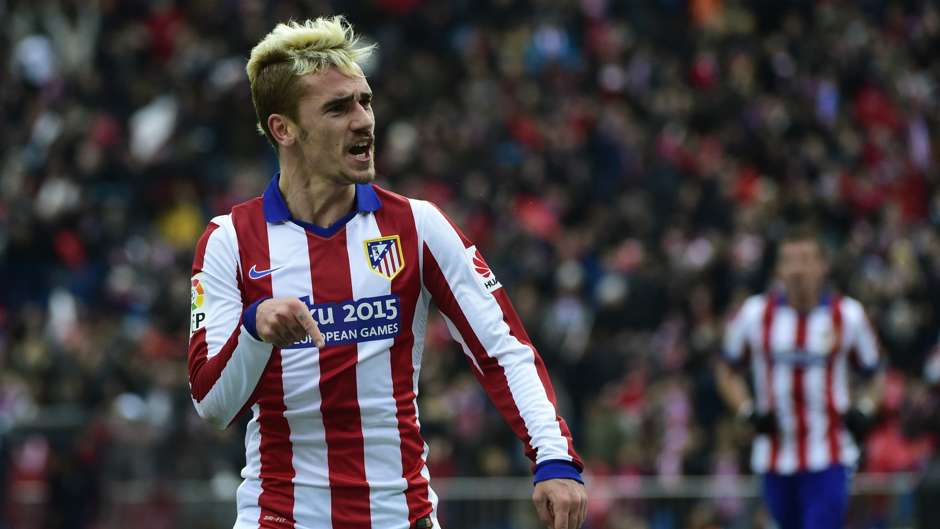 He won't come cheap though, as Chelsea will have to pay £43 million to secure his release via his buyout clause. Even though they want to further strengthen in the summer, paying such a large amount on an area they already look to have covered may not be the smartest move. Here, we analyse whether the Blues need Griezmann or not.
Strikers aplenty
Chelsea went into this season with Diego Costa, Loic Remy and Didier Drogba as their three frontline forwards. Costa was brought in from Atletico last summer for £32 million, while Remy was signed from Newcastle United. Club legend Drogba also resigned, meaning that Mourinho oversaw a complete rehaul of the strikeforce, which last year consisted Samuel Eto'o, Fernando Torres and Demba Ba.
Costa has turned out to be a revelation, scoring 19 league goals and firing Chelsea to the title. Remy, albeit used sparingly, has scored some very important goals as well, notably the winners against Hull City and Stoke City in the last one month. The Frenchman is undoubtedly one of the most clinical forwards in the league and is expected to play a much bigger part next season. Drogba too has chipped in, netting 7 times in all competitions, but the 37 year-old is likely to step down this summer.
The Blues also have on their books youngster Patrick Bamford, who was on loan at Middlesbrough this season and was voted the Championship's Player of the Year for his performances. He certainly deserves a chance to be understudy to Costa and Remy next year, and at just 21, can be a big star if he fulfills his potential.
Griezmann can, of course, also play as a second striker or as a wide man. But the Blues already have a plethora of options in these positions, with the likes of Eden Hazard, Oscar, Willian, Cesc Fabregas and Juan Cuadrado.
Financial Fair Play
Even though Chelsea did some shrewd business to record a net profit despite bringing in Costa, Fabregas, Filipe Luis and Cuadrado, it will be difficult for them to do so again if they spend £43 million on one player. This will obviously mean selling a big-name player to balance the books. But with the current squad, nearly every player is vital and not one current benchwarmer will fetch the club a large sum of money. If Griezmann is to be played in a role behind the striker, either Oscar or Willian will have to drop out, and Cuadrado's chance of making an impression will take a further hit.
And also, paying £43 million for a player who will certainly not be guaranteed ample playing time from the start does not make too much sense. It may happen that his arrival will push Remy and Bamford further down the pecking order, and that will both unfair and unfortunate given their quality.
It is therefore, debatable as to whether Chelsea should try and sign Griezmann. There is no question over the player's talent, but with the players Mourinho already has at his disposal, £43 million can be used in a much smarter way elsewhere.