The Minnesota Vikings have signed their first round pick Jordan Addison to his four-year rookie deal which includes a fifth year option.

The #Vikings have signed No. 23 overall pick Jordan Addison, per source.

That makes 13 of 31 first-round picks already under contract. pic.twitter.com/R77dhvovXy

— Tom Pelissero (@TomPelissero) May 17, 2023
Addison was the fourth wide reciever taken in the 2023 NFL draft. Jackson Smith-Njigba, Quentin Johnston, and Zay flowers were all taken ahead of him. Addison does have the potential of being the best or at least the second best wide receiver in the class.
Jordan Addison's impressive college career made him one of the most sought-after players in the 2023 NFL draft. He was a standout wide receiver for the University of Pittsburgh and USC. He won the best wide receiver award his sophomore season. Addison then transferred to USC teaming up with Caleb Williams and Lincoln Riley.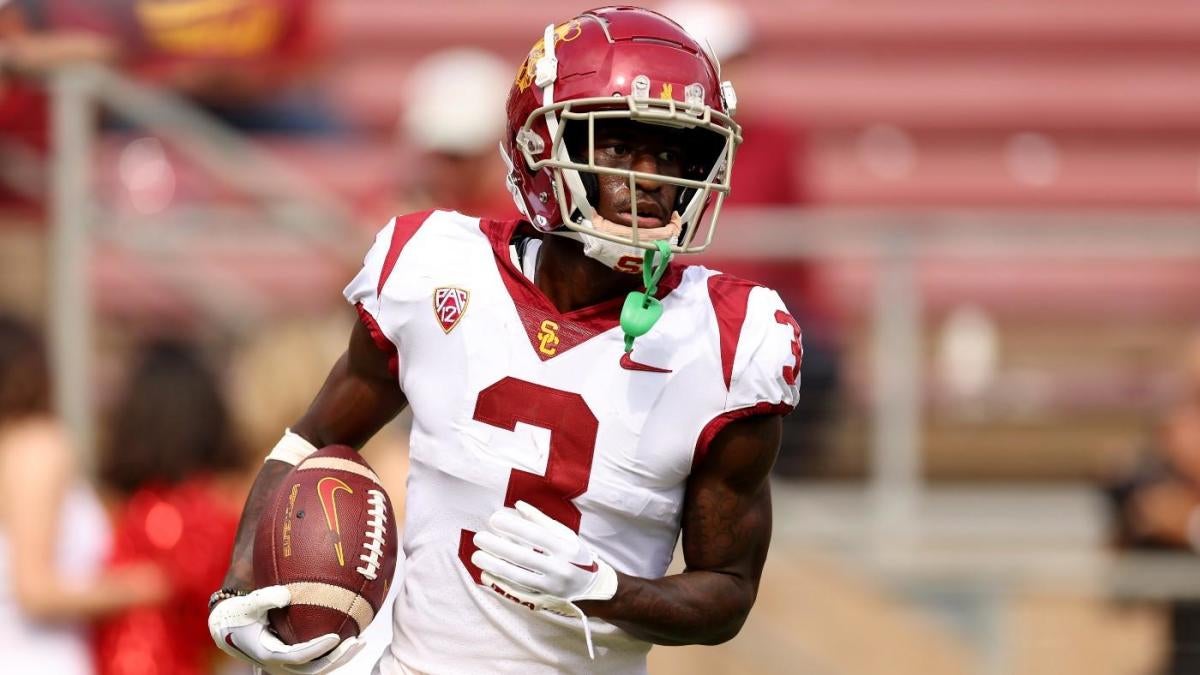 However, he did not have a season like his sophomore year. He still showed to be a top wide receiver talent in this draft class. Addison's speed, agility, and excellent ball-catching ability make him a formidable weapon for any team, and the Vikings were no exception.
Him along side one of the best wide receivers in the NFL in Justin Jefferson will be a very good one-two punch for years to come. With Jordan Addison now signed to the roster, the Minnesota Vikings are well-positioned for the upcoming NFL season.
The Minnesota Vikings are +225 to win the NFC North according to Minnesota sportsbooks.
Beyond his immediate impact, the signing of Addison also represents a long-term investment for the Vikings. Addison is a highly coveted talent with significant potential for growth and development. By signing him to a contract, the Vikings are signaling their confidence in Addison's ability to be a key player for the team in the years to come.
Addison's skills as a receiver and his immediate impact on the team's offense should provide a significant boost to the Vikings' prospects for success. Additionally, with his long-term potential and the confidence the Vikings have shown in him, Addison represents a key building block for the team's future success.