Join our Telegram channel to stay up to date on the latest in marketing
Cristiano Ronaldo is arguably one of the best players of all time and is certainly one of the greatest players to ever play for Real Madrid.
The Portuguese international has scored 230 goals in just 204 games for the La Liga giants. It is an incredible achievement to have more goals than games, especially considering how many games he has played against some of the best defenders in the world.
If you look at Ronaldo's goals and games for Real, you may wonder how it compares to other world class players such as Messi, Raul and Pele.
 Ronaldo currently has a 1.1 goal per game ratio for Real Madrid. If you think that's not impressive, compare that to Raul, a club legend at the Spanish capital club who played 550 games for the club, scoring 228 goals with a 0.41 goals per game ratio.
The forward has more than double Raul's goal per game ratio. How long would it take for Ronaldo to play without scoring to have a smaller goal per game ratio than Raul? If Ronaldo played every game for Real in the La Liga until the end of the 2024 season without scoring a single goal, he would still have a 0.42 goal per game ratio.
That's 9 seasons and 342 games without a goal and still a higher goal per game ratio than Raul.
You can clearly see now that Ronaldo dominates Raul in terms of goals per game, but how does he compare to Messi? Messi has a goal per game ratio of 0.91 goals per game, scoring 289 goals in 319 games for Barcelona.
Ronaldo beats Messi in goals per game by 0.1 goals per game, but you have to consider how many games the two players have played.
Messi has played 319 games for Barcelona, while his Real counterpart has only played 204 matches. The Argentine international also started playing for Barcelona at a very young age, whereas Ronaldo moved to Santiago Bernabéu at the age of 25 from Manchester United in 2009 and was already one of the world's best players.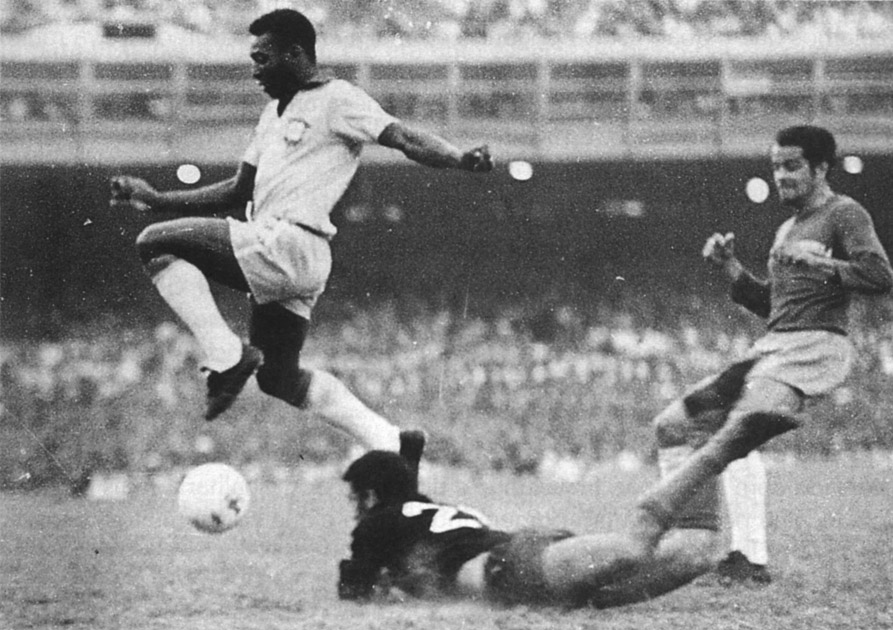 Finally, let's compare Ronaldo's goal per game ratio to arguably the best player of all time, Pele. The Brazilian legend has a goal per game ratio 0.97 in his Santos club career, scoring 619 goals in 638 games.
Again, Ronaldo does have a higher goal per game ratio by 0.04 goals per game, but when you look at how many games Pele has played it might not be a fair comparison.
Ronaldo and Messi both have played less than half the games that Pele has for their main clubs, but it is clear to see that they are both right on track to having a similar goal per game ratio as Pele when they retire. Ronaldo may be on top now, but we will have to see in years to come if that changes.