When Mark Clattenburg blew the final whistle to bring down the curtains on Euro 2016 on Sunday, there were quite a few surprising sights that met the eye of the viewer. For one, no one expected Cristiano Ronaldo to be on the bench at the end of Portugal's final with France. For another, the hosts losing out against an opposition clearly inferior on paper and Eder, of all people, walking away as the match-winner left many people scratching their heads.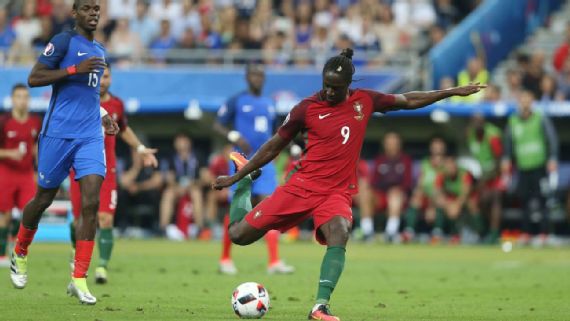 It had been that kind of tournament. Only spectacular in its disorderly unexpectedness, it will hardly be surprising if these European Championships aren't talked about for too long. Quite fittingly, it was won by a team who stayed true to their defensively sound system to overhaul technically superior opponents; a side that only managed 1 victory in 90 minutes throughout the entire tournament. This was driven home more by Ronaldo's injury early on in the final, meaning Portugal could hardly bank on one of their individuals from producing a moment of magic.
The new format
A lot has been said about the format used at the Euros this year, with most of the feedback, on the face of it, being negative. Instead of going with the usual 16 teams divided into 4 groups, we had 24 sides divided into 6. The objective was to give more teams in Europe a chance to compete at the top level, and we had five teams making their debuts – Albania, Iceland, Northern Ireland, Slovakia and Wales. The new style meant that the system of the top 2 from each group going through wouldn't work, as we needed either 8 or 16 teams in the next round. The solution  was an extremely unorthodox one – the 4 highest-placed 3rd placed teams would join the group winners and runners-up in the round of 16.
It was as ridiculous as it sounded, and made for an extremely lopsided split. France, Italy and Germany, all of whom won their groups, were all on the same side, and two of them would most certainly be eliminated before the final. Portugal,on the other hand barely made it through after finishing 3rd in Group F, but faced Croatia, Poland and Wales to reach the last 2.
It just didn't make sense.
The case for
Now, if you really go into the issue, it was really as simple as that. While the knockout rounds could have certainly been drawn in a much better manner, one thing UEFA or FIFA or any other organiser cannot account for is unexpected results, which we had plenty of.
The winners from 2008 and 2012, Spain, finished 2nd in their group after a shock loss to Croatia. This pitted them against Italy in the last 16, a game they lost. Had they finished top of their group, like everyone expected them to, they would have faced eventual winners Portugal.
Secondly, England didn't win their seemingly easy group either. They did get a lucky break despite finishing second by drawing minnows Iceland (more on that later), but this also placed them on the same side as France, Italy, Spain and Germany. It could have been avoided just by taking their final group game against Slovakia a bit more seriously.
Portugal finishing third in a group with Hungary, Iceland and Austria was just as surprising. In fact, this actually turned out for the better as far as Fernando Santos' men were concerned!
And, of course, we had our fair share or upsets in the knockout rounds as well. Iceland produced the result of the tournament by beating England in the last 16 (something that certainly wasn't factored in), and Wales overcame Belgium in the quarter-finals to set up a meeting with Ronaldo and Co. in the last 4.
Had England, Spain and Portugal finished top of their groups as "expected", the last 16 lineup would have looked like this:
1) Switzerland vs Poland
2) England vs Northern Ireland
3) Spain vs Iceland
4) France vs Republic of Ireland
5) Germany vs Slovakia
6) Portugal vs Belgium
7) Italy vs Croatia
8) Wales vs Hungary
Another run of predictable results and we have, in the last 8:
1) Poland vs Spain
2) England vs Belgium/Portugal
3) Germany vs Italy
4) France vs Wales
This would have then been followed by Spain vs England/Belgium/Portugal and Germany vs France in the semis. Now that doesn't sound half as bad as what actually happened, does it?
It would therefore be safe to say that while the groupings could have been better-planned and less ambiguous, the tournament also suffered due to a lack of quality from the usual contenders. None of the teams really blew us away, and it was very much a tale of the underdogs right from the start. With one of the top third-placed teams going on to win it, it seems really unlikely that UEFA will give up on this new format anytime soon, despite the vociferous criticism.