For the first time since March 15th, the Boston Celtics are now the favorites to win the NBA Finals, surpassing the Milwaukee Bucks.
For the first time since March 15, the Bucks are NOT favored to win the NBA championship 👀

The Celtics are now +270 to win it all 🏆 pic.twitter.com/kG8jGsO0Ck

— NBA on ESPN (@ESPNNBA) April 17, 2023
This comes after the Celtics beat the Hawks rather handily with the score of 112-99, and the Milwaukee Bucks lost their Game 1 against the Miami Heat.
The Boston Celtics are +270 to win the NBA finals according to Massachusetts sportsbooks.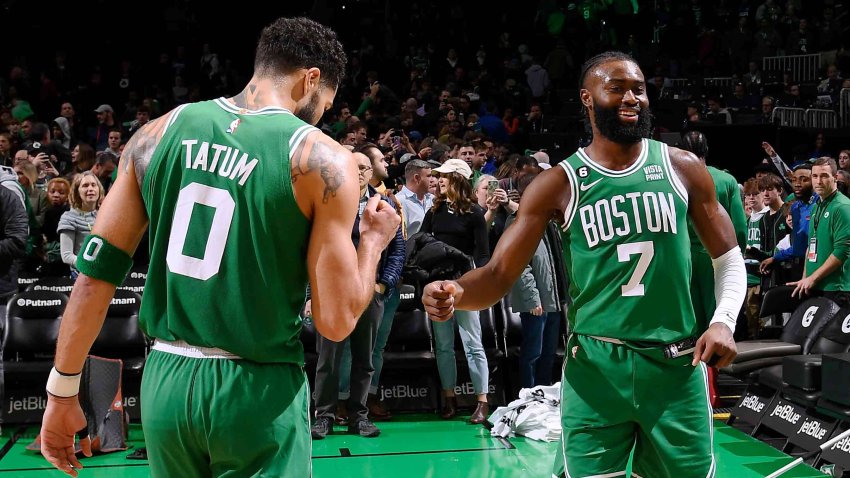 There are several reasons why the Celtics are seen as a strong contender to take home the championship trophy. First and foremost, they have a talented roster of players led by All-Star forwards Jayson Tatum and Jaylen Brown. Tatum is widely regarded as one of the best young players in the league, with an impressive scoring ability and solid defensive skills. Brown brings most of the same things as Tatum being a perfect one-two punch.
In addition to Tatum and Brown, the Celtics have a deep bench of role players who can contribute in a variety of ways. Center Robert Williams III has emerged as a dominant force on the defensive end. Combo guard Derrick White provides scoring and play-making and has been the unsung hero of the starting lineup.
Of course, there are no guarantees in the NBA playoffs, and the road to the Finals is sure to be a tough one. They did handle the Atlanta Hawks with ease, however, and should defeat them in four or five games realistically.
The Celtics will likely have to contend with several other strong teams, including the Milwaukee Bucks and the rugged Philadelphia 76ers. However, with their talented roster, deep bench, and strong coaching, the Celtics have as good a chance as anyone to come out on top.