Real Madrid clinched the La Liga title for the first time since 2008 after their 3-0 win over Athletic Bilbao on Wednesday night.
A little over one week later after their Champions league misery, Jose Mourinho's side have recovered to take the title from holders Barcelona.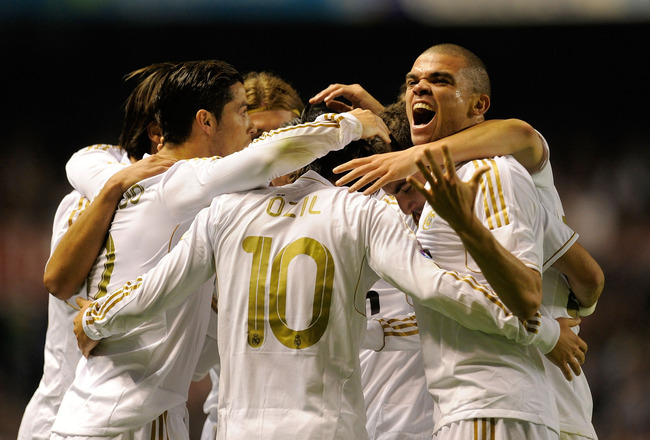 Gonzalo Higuain smashed home a superb 16th-minute opener after Cristiano Ronaldo had earlier missed horribly from the penalty spot.
But the Portuguese attacker recovered to beautifully create a second for Mesut Ozil in the 20th minute and got on the score sheet himself five minutes after the break with a simple header from Ozil's corner, his 44th league goal of yet another prolific season.
The win kept Madrid seven points ahead of Barcelona with two games to go, Barca's 4-1 win over Malaga earlier this evening merely delaying the celebrations of a 32nd title by a matter of hours.
Barcelona's Messi broke the European club scoring record with a hat trick, in this match, raising his season total to 68 goals. This broke the record of 67 goals Gerd Mueller had set for Bayern Munich in 1972-73.
The success means Madrid coach Jose Mourinho has now won the league title in four different countries following his triumphs with Porto, Chelsea and Inter Milan, Athletic, who perhaps had their minds on other things with Europa League and Copa Del Rey finals to look forward to, finished with 10 men following Javi Martinez's harsh sending off for two handballs.
The Portuguese manager now becomes the third ever coach to win league titles in four different countries after triumphs with Porto, Chelsea and Inter Milan. He joins Austrian Ernst Happel and Italian veteran Giovanni Trapattoni in the elite club.
Jose Mourinho:
"I won the league title in Portugal, Italy and England, but this one has been the toughest"
"I've won seven league titles overall and I know what it feels like. Barcelona won all their games, as befits the great team that they are. They've been winning to the very last day."
"They are a club with great tradition that knows we deserved to win this title."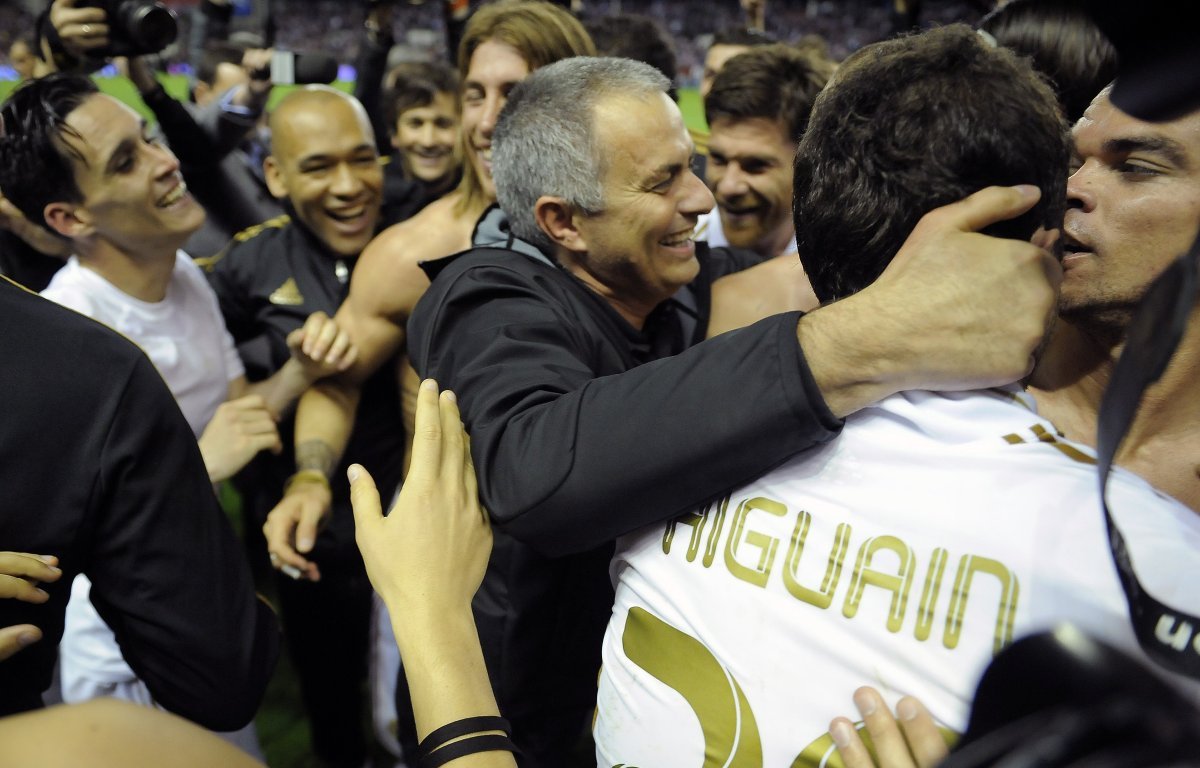 Cristiano Ronaldo:
"The players are all very happy after 10 months of fighting, of training, of games, the objective was to be champion so we are happy to have achieved it,"
"To have beaten a team like Barca makes this league win more difficult. It's much better to win against one of the best teams. It makes it better."
The way Madrid took La Liga was more than just a point's win, it was much more impressive than that. Just 11 days before this match, Real defeated Barca in El Clasico with a 2-1 win. They won it away, part of a potentially record-setting year for wins away from home.
The only negative moment in the home stretch of the season for Real was the loss to Bayern Munich in the Champions League semi. I'm sure there's more than enough consolation for Real fans in their taking down their main rival, and now they can set their sights on next season.
The momentum will now be with Mourinho's Madrid after the Portuguese masterminded the club's first title for 4 years. When his sides start winning, that's usually an ominous sign for their rivals. Mourinho has already signalled his intentions to stay for a third term in Spain and will set his sights on winning the Champions League for Madrid, as well as a second successive Liga title.
Feel free to visit my independent blog for similar articles http://chrisslinnell.wordpress.com/