Join our Telegram channel to stay up to date on the latest in marketing
May 9, 2019: Heartbreak in London for Eintracht Frankfurt and their exuberant support who have traveled in the thousands to see their side fall in penalties to the eventual Europa League winners Chelsea. The extent of what Eintracht Frankfurt had achieved over the season was hard to contextualize in that moment, with European glory for the first time in 30 years within touching distance. On top of the heartbreak, was the looming reality of what was to happen to this Frankfurt team now that all of Europe had seen their stars on the biggest stage.
Almost as soon as the summer window opened, Eintracht Frankfurt found themselves trying to cling to their Euro Fighters, with bids coming in left and right for the talented group of players. In the end, Eintracht had to swallow the loss of all three of their forwards, who had played off each other so excellently last season and combined for crucial goals throughout the clubs successful Bundesliga and Europa League campaigns. With the losses of Sebastian Haller to West Ham (€50.00m), and Ante Rebic to Milan (loan) crucial components of Die Adler's attack from the previous campaign had left, but most significant of all was the departure of Serbian striker Luka Jovic.
Jovic had scored a remarkable 27 goals in 46 games in all competitions, including 10 goals in 11 matches in the Europa league. Two goals against Chelsea in the Semi-Final practically sealed Jovic's exit. In the end, Real Madrid coughed up €60.00m to bring the forward to the Santiago Bernabéu. With the footballing world still enamored by Frankfurt and Jovic's tremendous form throughout the fairy tale run to the semi-finals, many foresaw the 22-year-old Serbian immediately slotting into a Madrid side that had at one point gone 481 minutes without a goal in the 2018/19 campaign.
One year on, Jovic has started just 5 games in all competitions for Real Madrid, netting 2 goals across only 540 minutes of first team action. Real Madrid's patience seems to already be wearing down, with Jovic linked with a host of clubs around Europe, including As Roma, Arsenal, and even a return to Eintracht Frankfurt. Once regarded as one of Football's future stars, now it is seemingly more likely Jovic will be amongst an ever-increasing list of Madrista flops.
So what has gone so wrong over the past 12 months?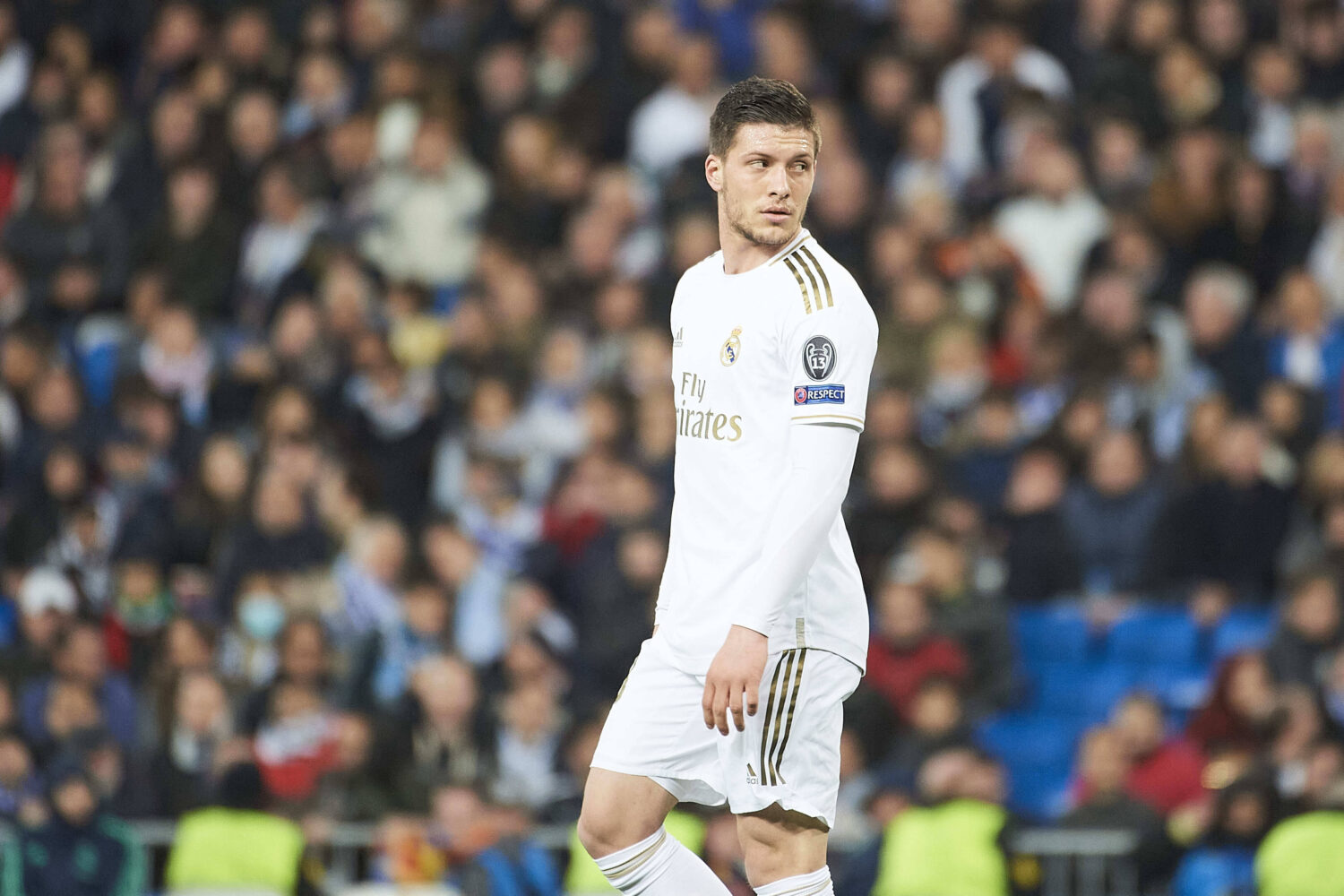 "He is working 100% to ruin his career. I can't believe that he is doing this to himself"
Those were the damning words of ex Yugoslav international Dragoslav Stepanović, one of many whose perception of Jovic has shifted in the last year. The public scrutiny began in September of 2019, when Jovic withdrew from the national team camp in September, after not being selected in match against Portugal. Serbian manager Ljubisa Tumbakovic harshly criticized the young striker questioning his motivation and personality. The feud has seemingly not been resolved between the two, with Jovic yet to feature for the national team since.
Jovic's status within Serbia fell even further, when he illegally broke lock down restrictions upon his arrival in Belgrade. This triggered public shaming from Serbia's Prime Minister and President, and further vilified Jovic in his home country. These off field issues have provided a turbulent atmosphere for Jovic, specifically when coupled with the media attention and public pressure associated with playing for Real Madrid. This incessant pressure of a club who pride themselves on being Europe's most dominant force on as well as off the field means that if Jovic isn't able to change his public opinion, Real Madrid will be forced to pull the plug to protect their brand.
Benzema's Unbelievable Form:
The issues surrounding Jovic off the field are not the sole reason why things have not panned out as well as Los Blancos had anticipated, with Jovic unable to impress on the field. Yet the inability for Jovic to stamp down a starting position is not a lack of quality, but more accurately the incredible form of Karim Benzema. Since Ronaldo's departure, Benzema has taken over the mantle of Madrid's chief goalscorer, directly contributing to 76 goals across all competitions over the last two seasons. The French forward is in the form of his life, carrying a mediocre Madrid front line, where the next highest scorer was Vincius Jr. with 3 La Liga goals. If Benzema continues at the form he showed last season, there simply doesn't look like any way past him for Luka Jovic.
Not only does Benzema offer stark competition for Jovic, Real tailor their game completely to the Frenchman's strengths. Benzema will often drop deep into the midfield, facilitating Real Madrid's attacking moves and then darting into the box to full end them. Benzema's role was crucial to Madrid's success going forward, with Zidane opting for a midfield without a classic number 10, and thus requiring a forward to be far more involved in the build up. Jovic is a more classic goal poaching number 9. Jovic is at his best when he is allowed to station himself between two center backs in the final third, looking for an angle and quickly firing off a shot. Whereas Benzema likes to involve himself in all facets of Real Madrid's game, Jovic is much more comfortable only popping up in the opponent's penalty area.
This is not an issue in itself, because having two number 9's with different attributes can be a huge benefit to sides. One just needs to take a look at rivals Barcelona, and the partnership between Messi and David Villa that provided the Catalan club with unrivaled success between 2010-12. However, with Zidane in charge of Los Blancos it looks unlikely that he will change his system to accommodate Jovic alongside Benzema.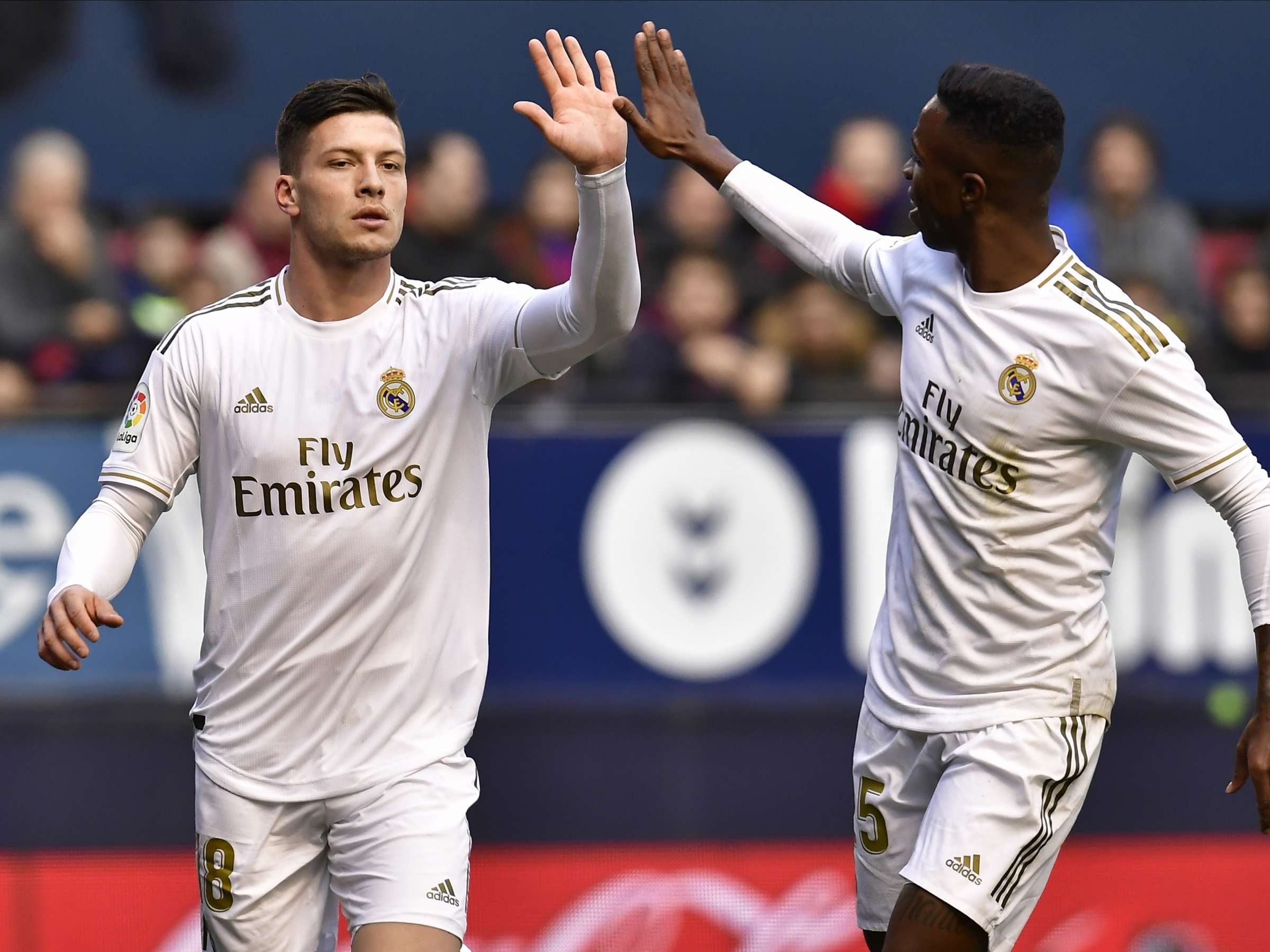 Although Jovic has endured a rocky start to life in Madrid, it is by no means a reason for complete panic. At just 22, Jovic still has massive potential. With gradual increases in game time, learning off of Benzema who has embodied the number nine shirt for the greater part of a decade now, Jovic can still become Madrid's long term solution up top.
To read more of my work check out my twitter
@lengesaa