Sweeping conclusions and hyperbole are a natural part of football. Every month, week, day and minute there is another club in crisis, another manager on the verge of getting sacked, another player who is washed up and another style of football that no longer works.
It should be no surprise, then, that Pep Guardiola is now facing an onslaught of criticism and hyperbole over his philosophy. There will undoubtedly be countless articles and commentary in the coming days over Guardiola's lack of a plan B, his obsession with controlling possession, and his team's inability to defend against counter-attacking football.
Some of the criticism will be well deserved, and some will be off the mark, but let us make two things clear; this is not the death of tiki-taka, and this is not the end of Guardiola. Not by a long shot.
The question many ask is why doesn't Guardiola have a plan B? Why the absolute and unyielding commitment to passing and possession? It is a question that is not simply answered by him growing up in the culture of Barcelona. No, for Guardiola, his style of football is a reflection of something personal, something unfulfilled.
Guardiola was a passer, he wasn't extremely athletically gifted but he could read the game brilliantly and always picked out the right pass. At the turn of the century however, football went for brawn over brains, meaning there was no room left for a player of his capabilities. Guardiola knew this, and it is why he left Barcelona at only the age of 30, despite the fact that his ability had not diminished and he still could have played at the very top level for several more years.
It should be no surprise, then, that Guardiola's teams play the way they do, and why he so stubbornly refuses to change. For Pep, his success as a manager is more than a triumph of philosophy, it is a campaign to prove to the world again and again that cunning and technique will win out against physicality and strength. Every trophy is another victory for the player that Pep was, and to change his style would be to give in to the same people who told him as a player that there was no role for him in the modern game.
Sometimes it works, and sometimes, like on Tuesday night, it doesn't, but for Pep to change his style would mean he would have to change who he is as a person, and that is most certainly not going to happen.
Bayern were never going to be able to absorb all of his philosophy in merely one season, the concepts are too vast and the nuances too intricate for a team to be able to fully comprehend them in one season. Indeed, there have only been a handful of games where Bayern played at a level close to anything Guardiola will be looking for, and they still ran away with the league and made it to the semi-finals of the Champions League. After a treble winning season it may be disappointing, but his first season in charge of the Bavarian club has been far from a failure.
There is, of course, much for Pep to dwell on in the summer, however. Questions will undoubtedly be asked about whether Bayern should be so committed in adapting their philosophy to suit Guardiola, and why they were so flat for such a massive occasion. Securing the league title so early on undoubtedly had an impact, but the complete lack of urgency in their play cannot be simply down to the system.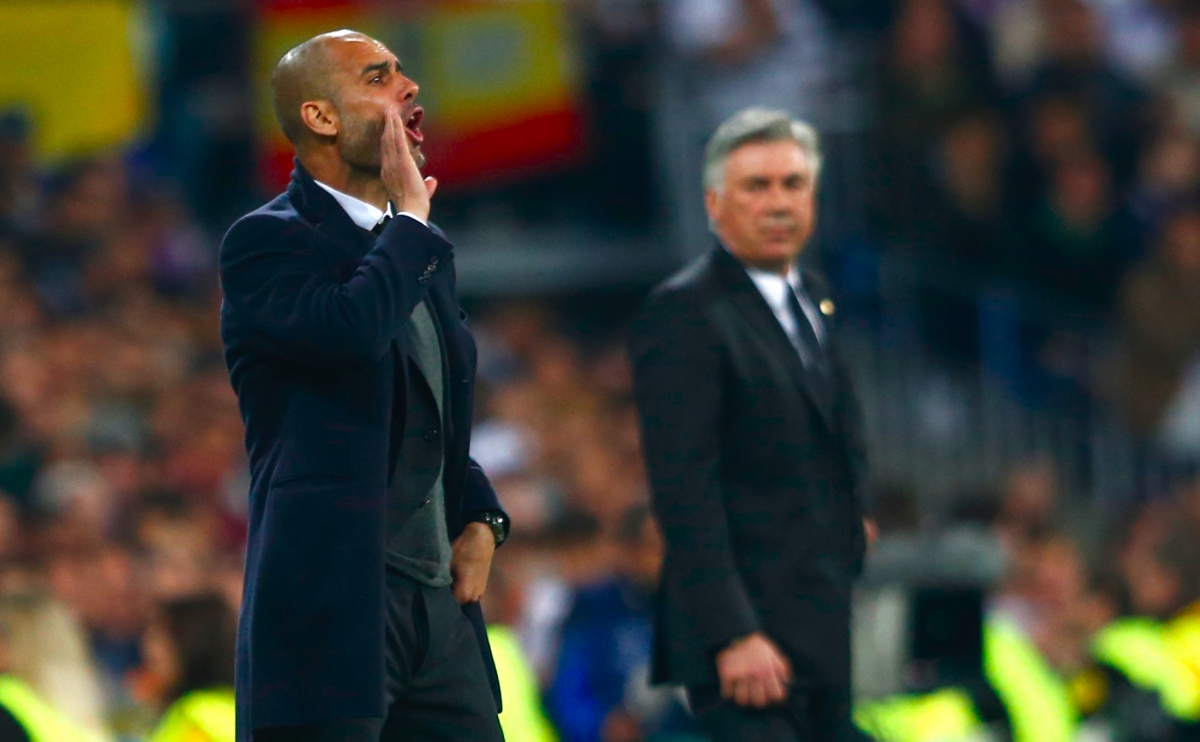 Guardiola and Bayern are undoubtedly going to receive a substantial amount of backlash for at least the near future, as many had their anti-tiki-taka pitchforks at the ready as the final whistle blew on Tuesday night, but the thought that his philosophy has run its course and being replaced once again by pace and power is outlandish.
Possession wasn't the problem for Bayern, it was the fact they were so poor in utilising it, just as any other system falters when the players don't perform. Guardiola and Bayern will come back next season and be stronger, more comfortable, and more settled into the system, and you can bet they will be challenging for a treble once again.
Tuesday night was a victory for the  anti-tiki-taka crowd, but Guardiola's system will continue, and it will thrive. After all, if Bayern win the German Cup at the end of the season, it will only be Pep's 18th trophy in five seasons, which isn't bad for a manager with no plan B.