Join our Telegram channel to stay up to date on the latest in marketing
Newcastle United striker Nile Ranger has been arrested by Northumbria Police on suspicion of rape. 
Police arrested the 21-year-old after receiving a report from a woman alleging she had been sexually assaulted at hotel Jesmond, Newcastle on Wednesday night.
On Thursday evening, Ranger was taken to Wallsend police station after police raided his home in Forest Hall, North Tyneside, where he is still being questioned.
A Police spokeswoman said as quoted in the press:
"On Thursday, January 24, a woman reported to police that she had been raped overnight at a hotel in Jesmond.

"A 21-year-old man has been arrested at an address in Forest Hall on suspicion of rape."
Ranger, who has made only two appearances in the league this season, hasn't been a popular figure amongst the Magpies. Manager Alan Pardew is losing patience with him too.
The striker infuriated the Toon Army, after questioning on Twitter why they booed him during Newcastle's 2-1 home defeat at the hands of Reading last weekend. He tweeted on Saturday:
Certain fans need to not come and support this team… Coming out to BOOO us.. Stay at home.. Don't need ur BOO's…. SAY NO MORE !!!

— Nile Ranger (@NilePowerRanger) January 22, 2013
He followed it up with:
Last thing from me… To all the fans. U are not forced to buy season tickets.. Or pay our wages.. Please remember that…

— Nile Ranger (@NilePowerRanger) January 22, 2013
Just hours before he was arrested, Ranger used more than £1,500 to spell out his surname and took a picture of that and posted it on Instagram.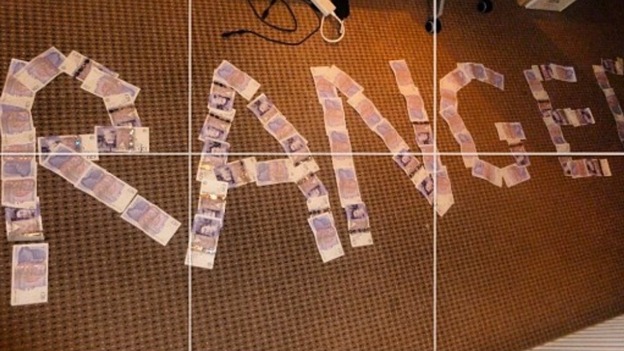 Toon boss Pardew believes that he has given Ranger enough opportunities and insisted the player won't be given the chance to train again with the first team because of his bad influence.
His reckless way of leading life had prompted Pardew to wonder whether he at all wants to be a professional footballer in life.