Liverpool have made an offer to Barcelona to buy Marc Bartra. According to Spanish newspaper Sport, the central defender feels unimportant at the Nou Camp due to lack of game time, but wants to leave the club on good terms so that a potential return in the future is possible.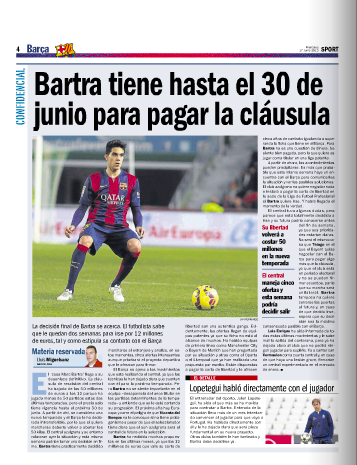 The player says that getting regular game-time is on his agenda, rather than money. But as Barcelona are in the middle of the club elections, negotiating with them at the moment is not possible. Along with the Reds, Porto have also submitted a bid, while Manchester City and Bayern Munich are also interested. It was also reported on Sport's website that another Premier League club, Tottenham Hotspur have also been linked with the player.
The release clause for Bartra at the moment is €12 million, a real bargain for a player of his talent. But this offer only stands till the 1st of July, after which the interested parties will have to pay €50 million to land the 24 year-old.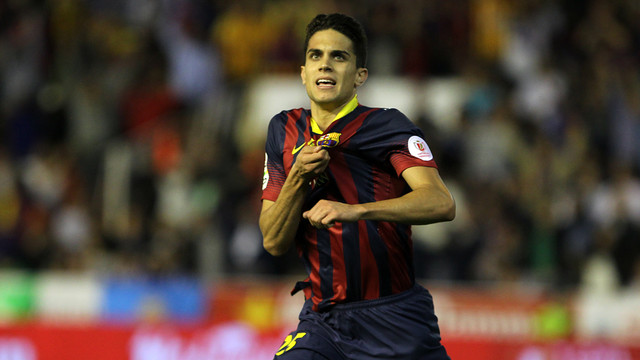 Bartra had started playing more or less regularly for the Catalans in the 2013/14 season under Gerardo Martino, making 20 appearances in La Liga. But last year, under Luis Enrique, he only played 14 times in the league, with Javier Mascherano and Gerard Pique being the first-choice centre-back pairing.
All the English clubs mentioned – Liverpool, Man City and Spurs, had problems defensively last season. Injuries and loss of form for their centre-backs reflected in a shoddy record at the back, and someone with Bartra's ability can certainly help steady the ship. Even though he hasn't played too much with Barcelona, he will bring in a lot of know-how having played with some of the best players in the world.
But, the report also says in the end that he does not to want to close the door to a potential return to the Spanish giants after a few years. Now haven't we had that one before….