Join our Telegram channel to stay up to date on the latest in marketing
Long-serving Liverpool midfielder Lucas Leiva could be on his way out of Anfield after falling out of favour with manager Brendan Rodgers, according to this report in the Guardian today. The Brazilian was left out of the squad in the Reds' 1-0 win against Stoke City on Sunday, and may have fallen far too back in the pecking order to regain a regular place in the starting XI.
Lucas has been at Liverpool since 2007 and has played under 4 different managers during his time at the club. He fought back after some harsh criticism from his own fans during his early days to become a regular alongside Steven Gerrard. He won the Player of the Year Award in 2011 and has made 275 appearances for the club in all competitions.
Despite being a regular in the side in the 2013/14 season when Liverpool finished 2nd, he was rotated often at the start of the last campaign. He defied the odds again to win his place back, but now it looks like being a step too far.
Jordan Henderson, the new club captain featured alongside summer signing James Milner on Sunday. Emre Can and Joe Allen are two of Rodgers' signings who are next in line for a place, making Lucas' task seem close to impossible unless there is a sudden rush of injuries.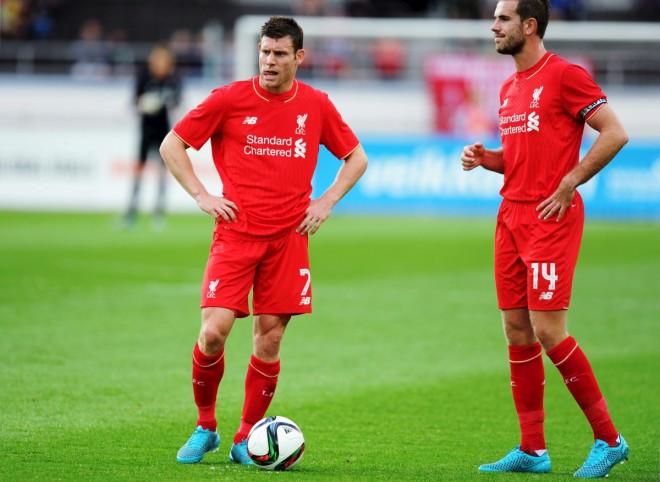 The report states that Italy could be a very possible destination for Lucas, with Inter Milan having expressed their interest in January. If he is made available, one of the big clubs in Europe are sure to come knocking. Even though the 28 year-old is not the most spectacular or innovative of players, he is highly effective, mastering the art of positioning and tackling in the middle of the park.