Lucas Leiva had openly spoken about his proposed exit in the summer to Liverpool's official website, admitting that it was very much on the cards at one point. The Brazilian was strongly linked with a move to the Serie A, with the likes of Inter Milan and Napoli named as possible suitors. But now that he has decided to stay, he has said that he will give it his all in Liverpool's fight for the cause.
"I think the last couple of years, every transfer window my name is [linked with a move]", he said.
"Of course there are times when you think you might have to move on and I was very close to moving but one thing I will always have is commitment to this club.
"I've been here so long and I always said if I had the choice to be here and be happy, I would always choose Liverpool. When your future is in doubt, you might have to think of another solution, but I'm happy that it didn't happen and I'm here to fight for the club as I have been doing for eight years."
Can he regain his place?
Lucas joined the Reds in 2007 and after being subjected to some harsh criticism by his own fans at first, he established himself as one of the most accomplished defensive midfielders in the league. He was a regular under Rafa Benitez, and continued to be an integral part even after the Spaniard's exit in 2010, despite facing injury problems.
Over the last couple of seasons though, he has found game time difficult to come by, with Brendan Rodgers bringing in a whole host of new players in that position. Despite Steven Gerrard's exit to the MLS, the likes of Joe Allen, Emre Can and James Milner have been signed by the Northern Irishman, while Jordan Henderson has been promoted as club captain. This has seen Lucas drop out, despite not doing much wrong.
He has though, started the last two games, and was in particular impressive in a goalless draw at Arsenal a fortnight ago.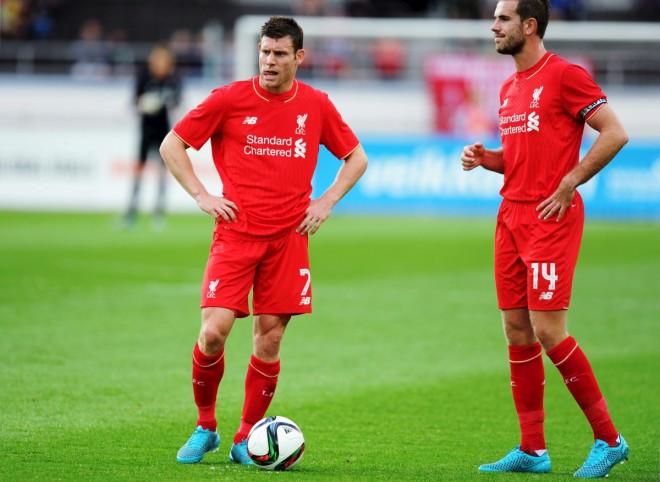 The 28 year-old may not be the most flashiest of players but has been thoroughly effective for Liverpool. His positional sense and sound tackling ability, coupled with some good distribution skills make him a very useful player to have indeed. But, with so many players now fighting for that position, clawing himself back into contention is going to be easier said than done.
Has Rodgers missed a trick?
There is no doubt that at 28, Lucas still has the potential to go on at the highest level. He has been around for a while, making over 275 appearances for the Reds in all competitions. But the question to be asked is – Are any of the other midfielders currently at the club better than him in that position? The answer would probably be no. The only player who would probably have a shot ahead of Lucas is Can, who is a superb talent and an undoubted star of the future. But apart from the German, the other players mentioned are all more attack-minded.
The following graphic from the 2013/14 season shows how Lucas managed to cover nearly every blade of grass in midfield. Liverpool came within touching distance of the title that season, and it was their leaky defence that led to their downfall in the end. Had Lucas played more than the 17 games he did that season, it could have been a different story.
It is very clear that the former Gremio man still wants to play for the badge at Anfield, and the club has a place in his heart. But whether Rodgers gives him the opportunity to do so on a regular basis, remains to be seen.
He will be a very useful option on Saturday, when Liverpool travel to Old Trafford to take on their arch-rivals Manchester United. Lucas has the most amount of experience in these kind of games among the current crop, and could make a big difference in midfield.