Pittsburgh Pirates outfielder Bryan Reynolds has finally signed an extension. He signed through the 2030 season and is set to be their franchise player for years to come.
Reynolds $106.75M deal (counting this year, $100M in new $) is the first nine-figure deal in Pirates history and 52.5% above the franchise record contract. Also the largest extension ever for an outfielder who was drafted out of college.

— Jon Heyman (@JonHeyman) April 25, 2023
There have been talks all off-season if/when Reynolds would sign an extension. There were also rumors about Reynolds wanting out and wanted to be traded. Those rumors were simply put to rest. The switch hitter  singed an eight-year extension worth up to $106.75 million. The deal has a team option for the 2031 MLB season.
Reynolds' Career Path
Bryan Reynolds was drafted in the second round of the 2016 MLB Draft by the San Francisco Giants from Vanderbilt University. He came from a prestigious baseball school which housed the likes of David Price and Dansby Swanson and plenty more. Scots knew coming in, he would be a quality player at the MLB level.
Reynolds was traded to the Pirates along with Kyle Crick in 2018 for long-time Pirate Andrew McCutchen. He made his debut in 2019 and was 4th in NL Rookie of the Year voting. In his rookie season he had a .314 batting average with 16 home runs and 68 RBIs. Pretty good for a rookie indeed.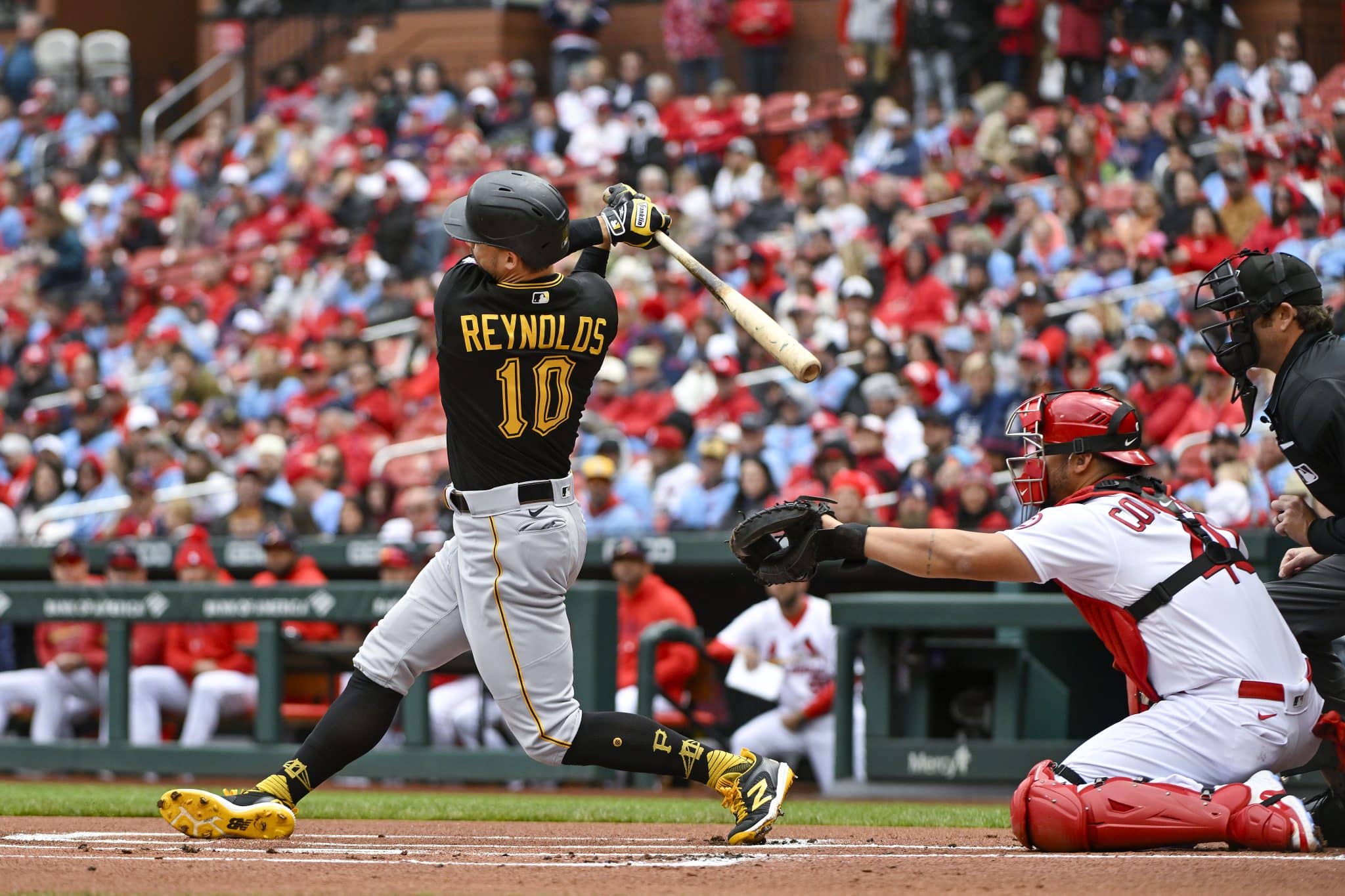 Reynolds had his best season of his career so far in 2021 where he made his first All-Star team. That year Reynolds led the league in triples with eight and slugged 24 home runs with 90 RBIs while hitting .302.
This season the Pirates are off to a very surprising start with a record of 16-7. They have won seven in a row and are first in the NL Central. Despite this hot start, Pittsburgh is still +750 to win the NL Central according to Pennsylvania sportsbooks.
Maybe this hot start by the Pirates was the deciding factor into Reynolds signing an extension. Nevertheless, the Pirates have locked up the guy they want to build arond for the future and that is all they could have asked for.