There was no way it was going to last. Leicester City's start to the Premier League season was explosive as they found themselves at the top of the table. We've seen teams start in a similar vein, but then fall away dramatically as the campaign rolls on by. But quite unbelievably, the most improbable of victories is not only still a possibility, it's the most likely outcome. With just 9 games remaining until the end, Claudio Ranieri's heroes are 5 points clear at the summit, showing no signs of buckling under the pressure or letting up.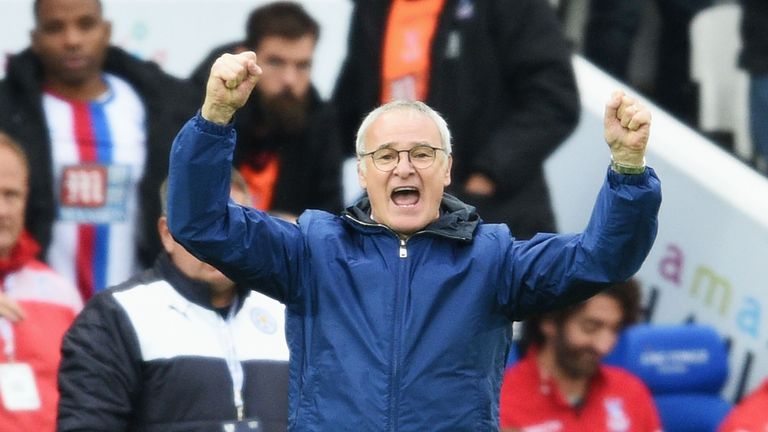 Here are 5 reasons why this fairytale will have a happy ending, with the Foxes lifting the Premier League trophy in May:
1) Every element has fallen into place and is working like clockwork:
Ranieri has done a fantastic job turning a group of relegation strugglers from last season into title contenders. He may not have had such lofty ambitions when he came in, but every component of his team has fallen into place perfectly. The defence looked open earlier on in the season but is solid as a rock now with Wes Morgan and Robert Huth both being at the top of their games. Ngolo Kante has been a relevation in midfield, and Riyad Mahrez and Jamie Vardy have taken care of the goalscoring with minimum fuss and unerring consistency.
One may say that the Foxes have massively overachieved, but what started out as a fun ride has now turned into something really serious with the biggest prize on the line.
2) They want it more than anyone else:
The major reason why these individuals have shown the quality never associated with them is the determination and fight to win. It would have been easy for Leicester to take their foot off the pedal after reaching the 40-point mark, as surviving relegation was their real target at the start of the campaign. Instead, they have continued to defy the odds, and are showing more character and desire to win the league than any of the other top clubs. The push has turned to shove now, and they've won two of their last three games 1-0 with second-half goals. They slipped up against West Brom at home in midweek before the weekend's round of fixtures, but all of Spurs, Arsenal and Man City lost their games to help Leicester extend their lead at the top.
3) The usual contenders have been poor:
Defending champions Chelsea slipped out of the title race in the early weeks of the season after a belief-defyingly poor start. The Blues are currently in 10th. Manchester City have been inconsistent throughout the year, putting in a fantastic performance in one game before failing to show up in the next. With Pep Guardiola's impending arrival, Manuel Pellegrini is set to leave the club at the end of the season and hence there is a feel of indifference and casualness around the place.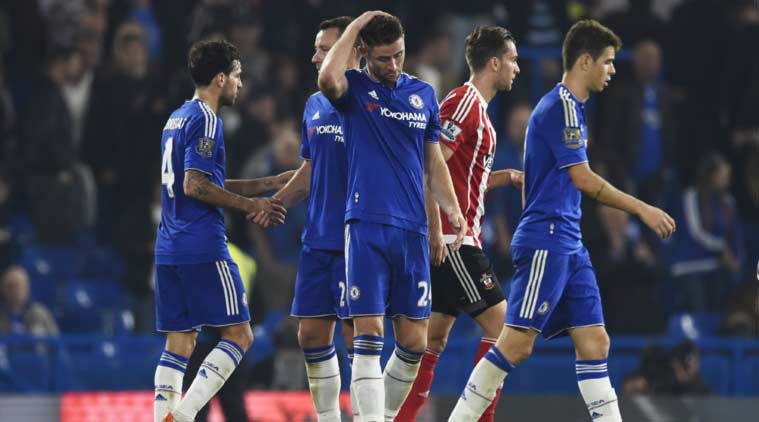 Manchester United are still struggling to establish a foot-hold over teams under Louis van Gaal, while Arsenal have once again blown their chances by losing games at wrong times. This is arguably the best chance the Gunners will get to land their first title since 2004, but Wenger's men have failed let themselves down. Leicester's most legitimate competitors at the moment are actually Spurs, who have looked brilliant of late but have missed chances to go top in each of their last two games.
4) They have the league's best player:
Despite what Mesut Ozil has done for Arsenal, the best player in the league this season has been Riyad Mahrez. The Algerian's ability to step it up and deliver at the right times has been a feature of the campaign. He has assisted or scored 26 goals in 28 appearances, and has formed the league's most formidable partnership with Jamie Vardy.
5) Their remaining fixtures are really winnable:
Leicester currently have 60 points from 29 games. Realistically, another 20 points from their remaining 9 games should be good enough to seal the title. 6 of those 9 are against teams ranked 10th or below in the current league table. At the rate they're going, they'll probably win all their games and get to 87, but even a couple of slip-ups here and there are affordable.
Leicester City's remaining fixtures.. Most of those teams are battling for something… #LCFC pic.twitter.com/x3C0AxowIH

— Blue Army TV (@bluearmy) March 6, 2016
Their last three games are Manchester United (away), Everton (home) and Chelsea (away). If their lead at the top is only 3-5 points, then they will have a real fight on their hands. If, on the other hand, it has been stretched to 7 or 8 by then, we'll see new champions crowned at Stamford Bridge for the second year in a row. Ranieri was the first manager under the Abramovich-era at Chelsea but was dismissed after a year despite finishing 2nd. How he'd love to get that sweet feeling of redemption!