Despite the huge money spent on players last summer, Louis Van Gaal's Manchester United have exactly the same number of points that David Moyes' Red Devils did at this stage last season. The right balance between attack and defence has not been found yet, and it is quite apparent that despite the big spending, United are still miles away from challenging for the title.
Common opinion among fans and pundits alike suggests that albeit bringing in a whole host of attacking talent in the summer, Van Gaal missed a trick by failing to sign a big-name central midfielder. Ander Herrera was brought in from Athletic Bilbao, but injuries have hampered his season so far. The most experienced option, Michael Carrick, has also been absent for most parts through injury. Marouane Fellaini is a much-improved player from last season, but still has a long way to go before he reached the level United expect. With United's defence not in the best of shape to say the least, the lack of a tenacious and hard-tackling midfielder has cost them even further.
Manchester United needs to sign a quality midfielder and a central defender asap #MUFC

— Mr~Adams™® (@Casavinho_A) January 14, 2015
One player who was linked to a move to Old Trafford all summer was Paul Pogba. The Frenchman has been one of the best emerging players in the last few years. At just 21, he is already considered one of the best central midfielders in the world. He was part of the youth setup at United but after Sir Alex Ferguson deemed him too young to break into the first XI, he was sold to Juventus in 2012. In Turin, he won back-to-back Serie A titles, playing an integral part in the side.
Pogba has, unsurprisingly, attracted a lot of interest in the January transfer window already. United are one of the names mentioned, along with Real Madrid. Astronomical sums like €100 million have been mentioned, and former Juventus general manager has said that the Old Lady will find it impossible to refuse if an offer like that comes along. 
"Is it true that the Real president has set his sights on Pogba? If Pérez decides he has to take a player, he always gets his way. It is a rule that does not change.
And if it happens with 100 million, it will not take much thought. At the moment, there are numbers that can not be denied, as my Juventus could not refuse the offer to Zinedine Zidane, "he told Tuttosport in comments relayed by Calciomercato.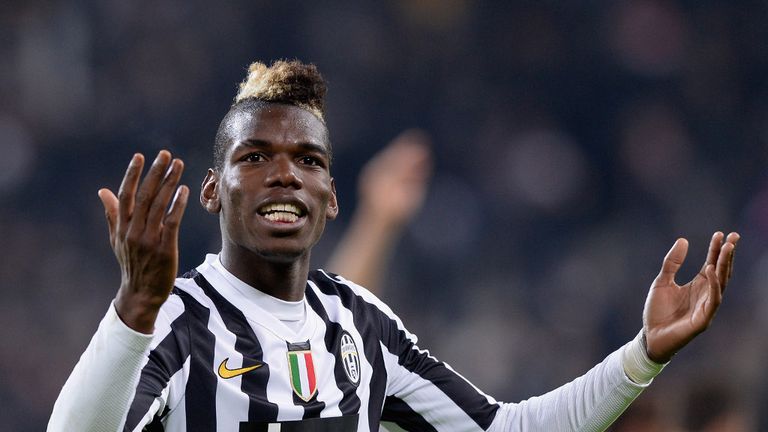 It is quite apparent therefore, that United face an uphill battle if they are to land Pogba. Along with competition from Real, Van Gaal must be prepared to spend enough to make the Frenchman one of the costliest football players ever.
The Dutch manager has already spent over €150 million at the club, but the need to buy a solid central midfielder is urgent. United are currently 4th and have Arsenal breathing down their necks. Failure to secure Champions League football for the second successive season will spell disaster as the club will fail to attract top talents. It may, therefore, be advisable to spend big now and build a solid unit for the future. 
Pogba though, is not the only midfielder mentioned with United. The likes of Morgan Schneiderlin, Ilkay Gundogan and Kevin Strootman have all been linked with a move to the Theatre of Dreams.
Watch the following video to see who United fans think the club should sign: