Chelsea have been given a huge boost in their bid to sign John Stones from Everton. As reported here by Sky Sports, the Englishman has handed in a transfer request at Goodison Park, in a clear 'come and get me' plea to Jose Mourinho.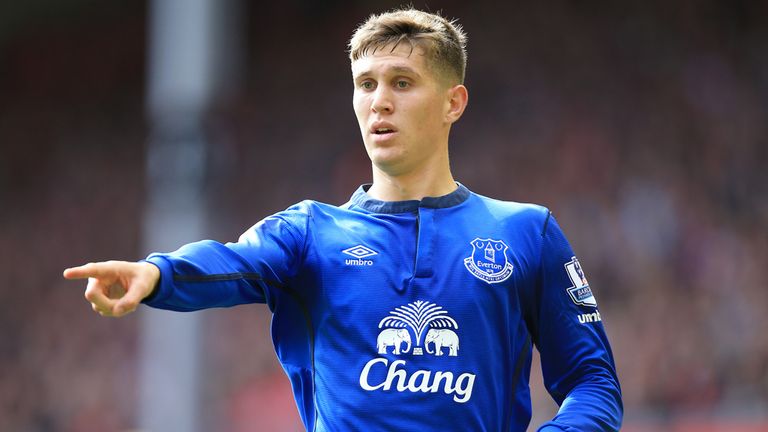 After failing with three bids worth £20 million, £26 million and £30 million, it finally looks like the transfer is headed for a closure. Chelsea have been considering making a final bid of £40 million for the highly-rated centre-back, but could now get him for a lower amount than that with the player intent on the move.
The Blues had the most solid defence in the league last season, but have struggled this time around at the back, letting in 7 goals already in their 3 games. John Terry and Gary Cahill have both looked vulnerable, while Branislav Ivanovic has been at fault for nearly all the goals they have conceded.
Changes are obviously needed, and Abdul Baba Rahman's arrival from Augsburg last week was a clear indication of the fact that Mourinho has realised it. The Stones business was getting trickier, with Everton putting on a brave face and resisting all efforts. It was reported earlier today that Chelsea might look at Ezequiel Garay from Zenit Saint Petersburg as a possible target, with the doubt over Stones.
But now, it seems clear that the 21 year-old wants to leave Merseyside and join the champions. He has already proven with his performances that he has what it takes to become one of the best defenders in the world one day. He is an intelligent tackler who is also technically very good on the ball.
The big money and the lure of winning big trophies has, of course, played a big part in his decision to hand in a transfer requet. But the opportunity to replace Terry and to subsequently learn from him and grow into a complete centre-back is one that anyone will be foolish to let go.