Chelsea aren't having the greatest of summers, and despite desperately needing to sign a central midfielder and a centre back, there are seemingly no options left available to them. Their miserable start to the season sees them in 13th place with just 4 point in as many games, and they are already 8 points behind Manchester City at the top.
There is some respite though, with centre-half Papy Djilobodjy set to sign from Nantes for £2.7 million. A move for the Senegalese international has come out of nowhere, and even though the transfer fee isn't high, it is certainly a gamble the club are taking.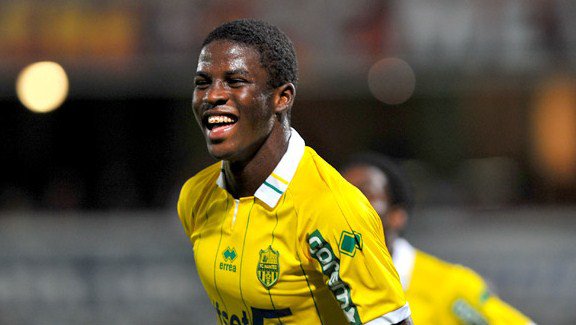 It reflects the transfer window that the Blues have had. Not too long ago, they seemed set to bring in John Stones from Everton, their number one target to replace John Terry at the heart of the defence. Despite three bids and a transfer request from the player himself, the Toffees somehow managed to keep hold of their star man.
Chelsea are absolutely struggling at the back, and Djilobodji may actually be a panic buy. They have conceded 9 goals in their opening 4 games, and Jose Mourinho, who builds his sides on defensive discipline, will certainly not be happy.
Midfield woes
Along with their troubles at the back, Chelsea also have a conundrum in the centre of the park with Cesc Fabregas and Nemanja Matic both in dreadful form. The duo was one of the best pairings in the league last season, but it's a very different story this time around.
It is widely accepted that the Blues need another central midfielder to partner Matic, enabling Fabregas to push further forward and operate with more freedom. But, after being linked with the likes of Paul Pogba and Axel Witsel, Chelsea are set to be left with the same options at least until January.
This is very strange indeed, as over the past decade, the club have landed nearly every one of their prime targets. This time, they have signed Pedro from Barcelona to bolster their attacking options, but it is the other side of the pitch that remains a real concern.
It would be unfair to discount Djilobodji, considering that two of Chelsea's best defenders – Cesar Azpilicueta and Gary Cahill, both cost them below £10 million. Kurt Zouma has also impressed with his performances this season and could be in line for a regular starting place soon.
There are also some talented youngster Mourinho may choose to feature more regularly, as his substitutions in the defeat against Crystal Palace on Saturday showed. Ruben Loftus-Cheek and Kenedy came on that day to replace more experience players, and well and truly proved their worth.
It's been a transfer window to forget for Chelsea, and unless they can change things on the pitch, the season will go down the same way as well.