Chelsea's terrible start to the season just got a whole lot worse, as a superb hattrick from Steven Naismith propelled Everton to a superb 3-1 victory over the defending champions. This now means that Chelsea are in 15th place, having played a game more than 18 of the other sides. By the end of the week, if results go against them, they could find themselves in the relegation places.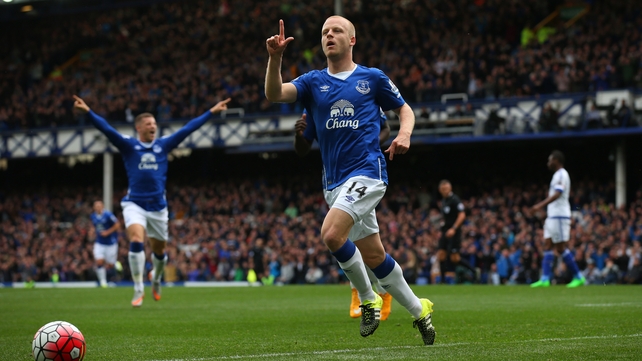 Here, we analyse the winners and losers at the end of this shock result:
EVERTON WINNERS
1) Steven Naismith
Coming off the substitutes' bench to score a hattrick is as good as it gets. The Scot hasn't found time game time easy to come at the end, but it will be difficult for Roberto Martinez to  drop him from now on. He scored a perfect treble, with a header, the left foot and the right foot. He has an incredible record against Chelsea coming into the game, but now he's netted 5 times in the last 3 seasons against the Blues.
2) John Stones
The Englishman compounded Chelsea's misery at not having signed him in the summer, by putting in an incredible performance. He got in block after block and didn't allow the Chelsea forward to get a kick in the final third. He is a future star, there is little doubt about that. The Blues may end up signing him in the future, but he sure played a big role in their downfall in this game.
3) Roberto Martinez
The manager deserves huge credit for bringing on Naismith after midfielder Mohamed Besic got injured early on. This was a huge signal of intent, and the attacking style paid huge dividends in the end.
EVERTON LOSERS
After a near-perfect performance against the champions, there is not one person who deserves to be in this category, that's for sure.
CHELSEA WINNERS
1) Nemanja Matic
The Serbian put in a very solid performance, and showed signs of getting back to his best after a couple of poor performances. He also scored an absolute screamer from 30 yards to give Chelsea hope just before half-time.
CHELSEA LOSERS
Everyone, practically. The manager for not instilling the urgency from the start, the board for not making the right signings in the summer and players for not caring enough. This is a season that is going from bad to worse for the Blues, and even at this early stage, it looks like game over as far as the title race is concerned.