It seemed like Chelsea's season couldn't get any worse, but that's just what happened on Saturday. A 3-1 defeat at Stamford Bridge against Southampton has left the defending champions in 16th place, with 8 points in as many games. The average finishing position for any team with that tally is 14th.
After losing just 1 of his first 99 home games as Blues manager, Jose Mourinho has now lost 2 of his last 3. Also, after having lost just thrice in their title-winning campaign last year, Chelsea have already lost 4 out of 8 this time around. The Portuguese said earlier this week that this is the worst phase of his career by far, but needs to put things right to be around to resurrect it.
Points earned by Chelsea after 8 league matches under Jose Mourinho: 04/05: 20 05/06: 24 06/07: 19 07/08: 12 13/14 17 14/15: 22 15/16: 8

— Squawka Football (@Squawka) October 3, 2015
An upheaval is needed both in personnel and the attitudes, and Mourinho needs to be the man who does it. Here are 5 vital questions that need answering by the manager, as Chelsea go into the international break with a lot of thinking to do.
1) Why is Ivanovic still in the side?
This is a question on the lips of each and every Chelsea fan in the world at the moment. Kurt Zouma has had a solid season, but was dropped yesterday after one mistake at Newcastle United last week. Nemanja Matic has looked below par, but that has been down to the fact that he is getting no support whatsoever from Cesc Fabregas. It was the Serbian, rather than the Spaniard, that was dropped. Pedro is the only attacking midfielder in the squad who looks to make runs in behind the opposition backline. Yet, he didn't play from the start.
Right-back Branislav Ivanovic though, hits new lows every week and continues to feature in the starting line-up. Mourinho even called him the best player in that position ahead of the game against the Saints. His performance once again proved that that was far from the truth. He was skinned time and time again by Dusan Tadic and Sadio Mane, and looked listless and tired throughout.
He should have been dropped long ago, and it is incredible why Mourinho hasn't done it yet.
2) Does the formation and personnel need changing?
Playing Fabregas and Matic in a two-man pivot is clearly not working. Mourinho featured the former with Ramires yesterday, and that didn't go too well either. The problem therefore, is clearly Fabregas. The naturally-attack minded midfielder doesn't have the tactical discipline or awareness to stick with his man while going backwards, or to stand his ground and not get beat too easily.
Chelsea should look at the option of reverting to the 4-3-3, the formation that was the cornerstone for Mourinho's success in his first stint with the Blues. Matic and Ramires both playing will relieve Fabregas from a lot of his defensive responsibilities and help him push further forward.
3) Is it time to ditch the 'untouchables' and play the youngsters?
Mourinho had made a lot of promises with regards to integrating young players into the first-team, and to be frank, he has made in-roads in that direction. The likes of Ruben Loftus-Cheek, Kurt Zouma, Kenedy and Bertrand Traore have been included in the squad, and have featured regularly.
It may now be the time though, to give them an even more major role. Kenedy has looked fantastic in the limited playing time he has got so far, making much more of an impact with his pace and trickery than the likes of Oscar and Eden Hazard. With regards to the previous point on a change in formation, Loftus-Cheek will be a great option alongside Matic. The Englishman may only be 19, but has great composure and confidence on the ball, whilst also being an accomplished tackler.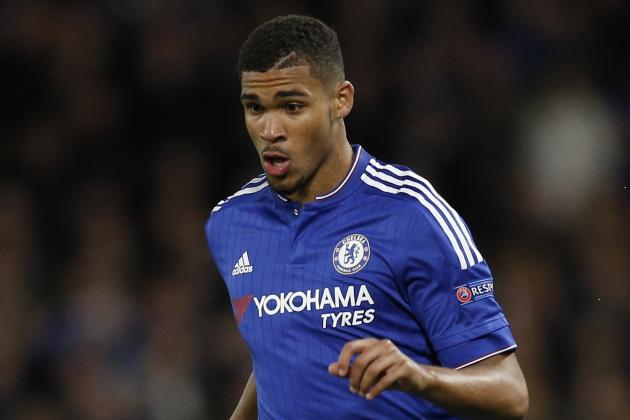 4) Where is the passion?
This is something that Mourinho needs to take a lot of responsibility for. The utter lack of fight and determination shown by this group of players when the chips are stacked against them is incredible. Over the last decade, Chelsea Football Club have prided themselves on sticking to their task right until the very end, and grinding and scraping out wins even after going down. The likes of Frank Lampard, Didier Drogba, Petr Cech, John Terry Michael Ballack and Ashley Cole never knew what throwing the towel in was.
Now, the story is completely different. It is a sorry sight watching the seniors with their heads and shoulders drooping, not willing to go that extra mile to get their team out of a hole. The spirit of the team seems to have broken, and Mourinho hasn't lived up to his reputation of being a great motivator yet.
5) Does post-match rant show he's losing it?
It seemed very much like Mourinho was speaking with his heart rather than his head in a quite extraordinary post-match interview yesterday. He blamed the referee for not awarding Chelsea a penalty at 1-1 (one that wasn't), whilst conveniently forgetting how Southampton had been denied two stonewall spot-kicks themselves.
It got even worse, with what seemed like a challenge to the club's hierarchy to sack him, as he said, "I think this is a crucial moment in the history of this club. Do you know why? Because if the club sacks me, they sack the best manager that this club had and secondly, the message is again the message that bad results, the manager is guilty."
There was an air of desperation to the whole interview, and the cracks have certainly started to appear. Mourinho has never lasted more than 3 seasons at any club in his career, and that trend may well be set to continue.