AFC Bournemouth, Norwich City and Watford earned their Premier League status last season by finishing in the top three in the English Championship. Usually when teams are recently promoted to the Premier League, people believe that they will just as quickly go back down to the lower leagues, but these three clubs are proving that they want to stay put in the Premier League. After six games in the Premier League, these three clubs are currently in 10th, 11th and 14th positions. That may not seem too impressive, but when you look at who these clubs are coming up against, it's a pretty big accomplishment and it really shows that you cannot underestimate newly promoted football clubs.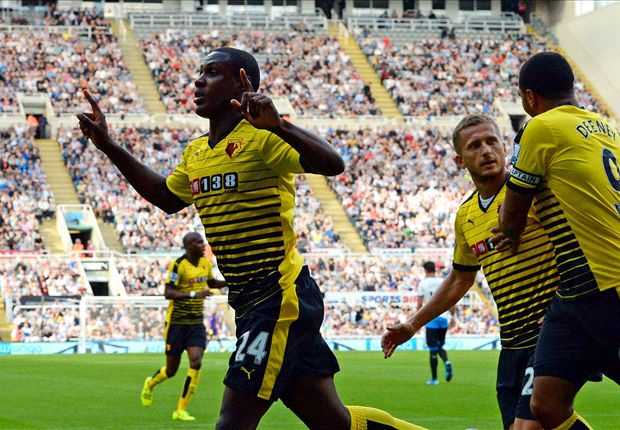 Watford are currently doing the best out of the newly promoted, currently 10th place in the league. The last time they were in the Premier League was in the 2006/07 season. They got promoted to the Premier League for that season, and went right back down to the Championship, where they stayed until now. Watford have had a few great results this season, such as drawing 0-0 against Everton and Southampton, as well as recently beating Newcastle United and Swansea City. This proves the balance in their team, because they are able to keep clean sheets, but they also have Ighalo up top, who has scored 4 goals in 6 games. Watford currently are on a two game unbeaten streak and look to continue their brilliant run of form against Crystal Palace this coming weekend.
Norwich City are currently in 11th place in the Premier League and were just in Premier League two seasons ago. They are a club with Premier League experience and are showing that early on in the season. Norwich have conceded in all of their games and haven't seemed as defensively sound as Watford, but Norwich certainly know how to score goals. Norwich have scored 9 goals already, including a Russel Martin equalizer to give the club a point against Liverpool, and three goals against newly promoted Bournemouth. Norwich are looking to pick up another three points in their home game against West Bromwich Albion this coming weekend.
AFC Bournemouth are currently in 14th position in the Premier League table. Despite losing three games, they have won two games against West Ham and Sunderland, and currently have the joint-highest goal scorer in the Premier League. Callum Wilson has been in great form recently, scoring a hat-trick against West Ham as well as a goal in their most recent victory against Sunderland. Bournemouth will be playing against Stoke City this coming weekend at the Britannia.
It is clear to see that these three newly promoted teams are not underdogs in this year's Premier League. They still have a lot of work to do this season to remain in the Premier League and prove that they can compete with the best clubs in England. With these three clubs performing at the level they are, it will be an interesting battle to see what teams get relegated into the English Championship at the end of the season.