The Atlanta Falcons have made a big move to bolster their quarterback position, signing Taylor Heinicke to a two-year contract.
The #Falcons are signing former #Commanders QB Taylor Heinicke, per me and @MikeGarafolo. With plenty of starting experience, Atlanta adds a veteran to their QB room.

— Ian Rapoport (@RapSheet) March 14, 2023
Heinicke, who played for the Washington Commanders last season, will now join a Falcons team that is looking to turn things around after a disappointing 2022 campaign.
The 27-year-old quarterback started nine games for Washington last season. In 2021 he started their Wild Card game against the Tampa Bay Buccaneers. Despite the loss, Heinicke impressed many with his gritty performance, throwing for 306 yards and a touchdown while rushing for 46 yards and another score.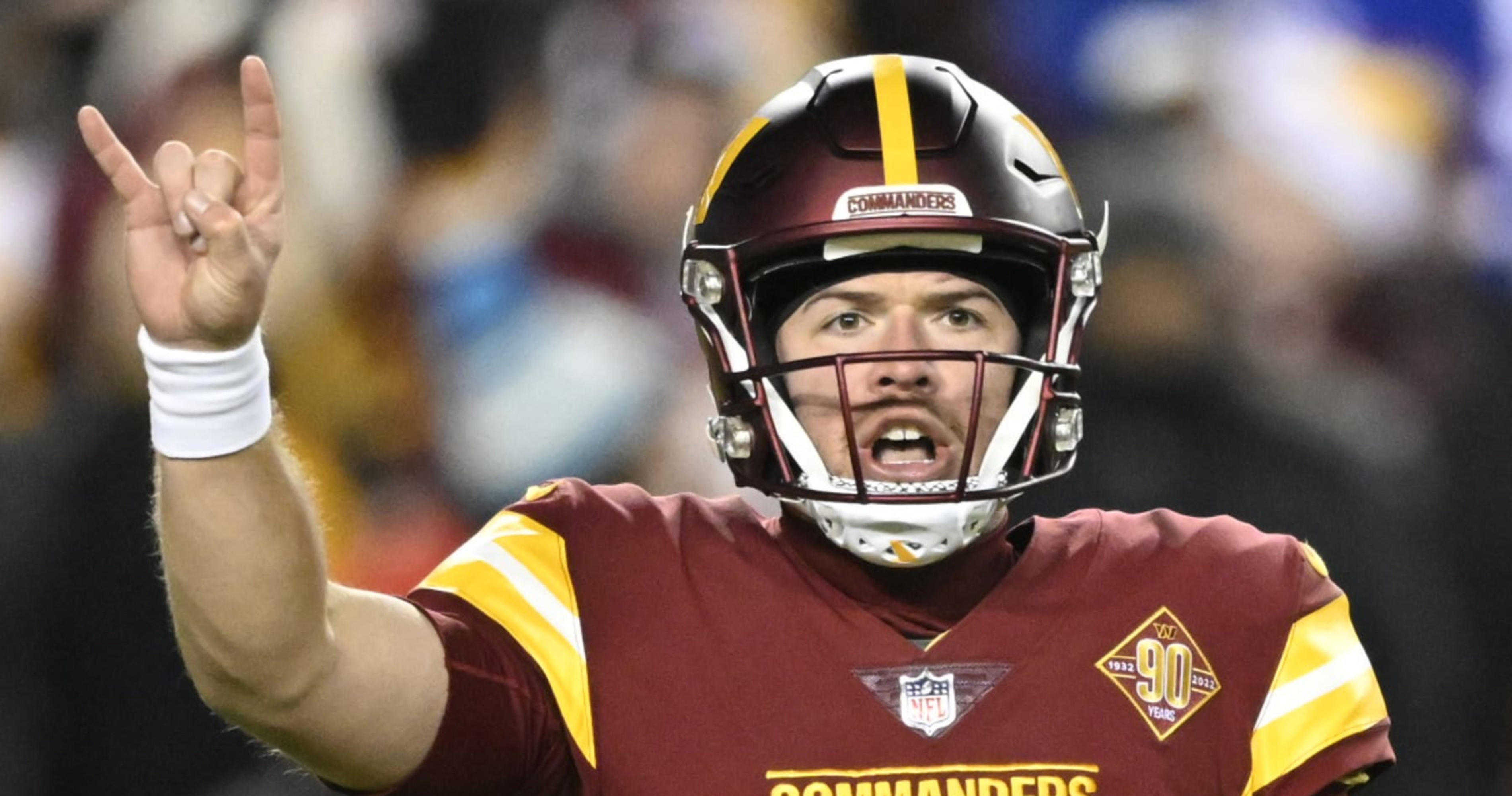 Heinicke has been a journeyman in the NFL, bouncing around from team to team since going undrafted. However, he has shown flashes of potential throughout his career, and the Falcons are hoping he can provide a spark to their offense.
Atlanta struggled last season, finishing with a 7-10 record. Quarterback Marcus Mariota had an up and down  season and was ultimately benched for rookie Desomd Ridder. Now that Mariota has been released, there will likely be a quarterback competition between Ridder and Heinicke.
The signing of Heinicke is just the latest move in a busy offseason for the Falcons, who have also added players like defensive tackle David Onyemata and safety Jesse Bates.
With a revamped roster led by head coach Arthur Smith, the Falcons are hoping to return to playoff contention in 2023. The addition of Heinicke gives them another option at quarterback and could prove to be a decent move if he is able to replicate his performance from last season.
The NFC South could be wide open, but the Falcons are not likely to be favorites to win the division according to Georgia sportsbooks. Whoever is under center, however, the team should improve with these offseason additions.