There aren't too many people who would bet against Chelsea lifting the Premier League title in May. The Blues are currently sitting comfortably at the summit, 8 points ahead of second-placed Manchester City. Antonio Conte's men have been a pillar of consistency thus far, and another good run of results should see them seal the deal.
Yet, there will still be room for improvement come the summer transfer window. It would be stupid to think that they have all bases covered. In 2015, Jose Mourinho led Chelsea to the league title with some ease. The Blues dominated right from the start and no one ever really looked like catching up. Diego Costa had adapted to like in England in like a dream, Eden Hazard was the best player in the league, and the defence was ageing yet solid. Also, Mourinho looked like he had finally settled on staying at one club for a long time. Surely, the path was paved for a prolonged period of dominance, right? Wrong. Chelsea finished TENTH the following season, and the self-proclaimed Special One was shown the door less than halfway through the campaign.
This clearly shows that when everything is going right, there are a few negatives that don't enter the limelight. If ignored, a run of bad results will then suddenly make these very reasons look like doom and gloom. It's true that Mourinho's ego and vindictiveness had a lot to do with Chelsea's downfall last season. Conte, much more humble and away from the limelight, isn't likely to make similar mistakes under pressure. Still, there are a couple of areas he will need to address to ensure a period of continued dominance for the club.
1) Central midfield
Conte has preferred to go with Nemanja Matic over Cesc Fabregas as N'Golo Kante's partner in the centre of Chelsea's midfield. While certainly more astute defensively, the Serbian has been caught on the ball far too often. He may have six assists to his name, but is hardly the solution to look at while trying to break down well-drilled defences or to break quickly on the counter. Fabregas has been called on late in such games, and has provided the solution more often than not. There clearly though, is a need to bring in a workhorse in midfield who can also offer creativity. Matic does not offer the long-term solution at the moment. Kante looks like being a regular for years to come, but the Blues need to sign an able partner for the Frenchman. The likes of Miralem Pjanic, Radja Nainggolan and Marco Verratti have been mentioned in the recent past, and each one of them would be fantastic recruits. Chelsea, of course, also have the likes of Ruben Loftus-Cheek and Nathaniel Chalobah coming through the ranks. It remains to be seen how they address this area, but there's no doubt that they must.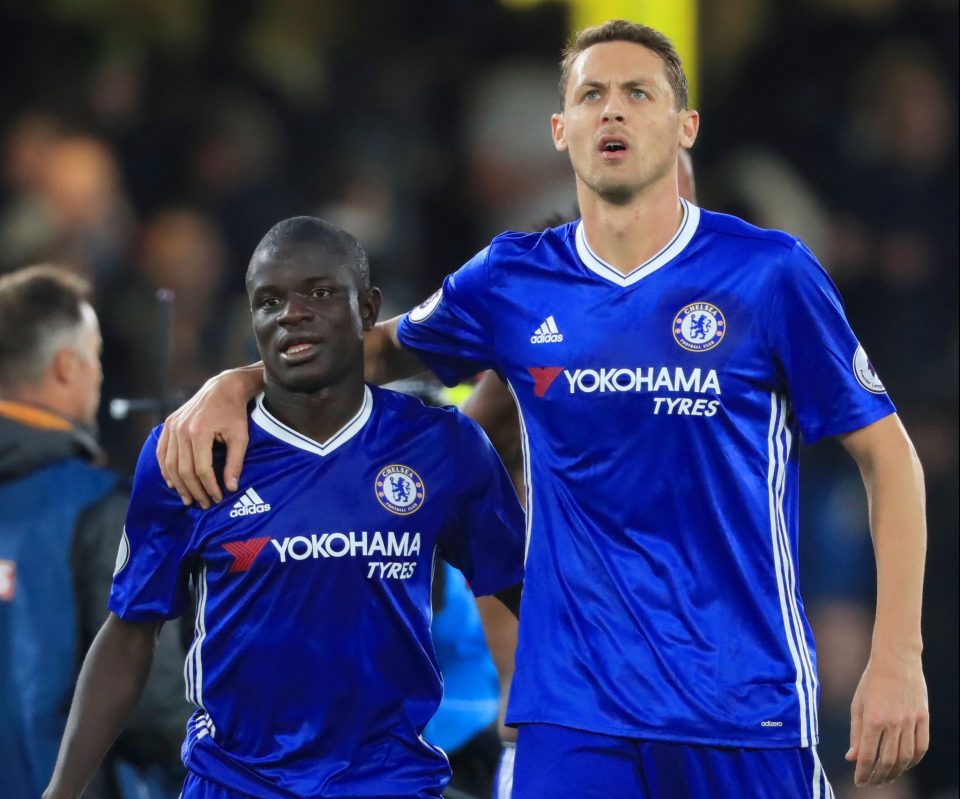 2) Left wing-back
Conte's adoption of the 3-4-3 system has yielded fantastic results for Chelsea. Every player seems to know his role and as a collective unit, the Blues are the best out there at the moment. There is though, a huge scope to improve the left-hand side. Marcos Alonso signed in the summer from Fiorentina and currently plays in the left wing-back position. The Spaniard is an above average defender, a decent crosser of the ball, but extremely short on pace. The fact that Eden Hazard plays in front of him does him a lot of favours. Chelsea would be much better off with a player who can get in behind defences and beat the opposition full-back. This will give them an extra option in attack, and also allow Hazard to drift inside a lot more and create chances to score. Nathan Ake was recalled from loan last month from Bournemouth and could be an option, as could Baba Rahman, currently on loan at Schalke.
3) Another striker
Conte employs the 3-4-3 because Diego Costa is the only option he has up front. Michy Batshuayi still hasn't adapted to English football well enough to start games in the league. It remains to be seen if he is able to do so in the coming seasons. Conte went with the 3-5-2 at Juventus and Italy, and would probably switch to the same at Chelsea if he had a second top-quality centre forward at his disposal. With Costa providing strength and power, the ideal partner would be someone with pace who can run in behind and get on the end of knockdowns or headers on.