Join our Telegram channel to stay up to date on the latest in marketing
Crystal Palace are having a phenomenal start to their Premier League season. They are currently sitting in 4th place in the Premier League table, only behind Manchester United, Arsenal and Manchester City. They have won five games and lost three, accumulating 15 points. Crystal Palace made one of the best signings of the summer, bringing in Cabaye from PSG for only £12.8 million. Cabaye has already scored three goals and gotten one assist in eight games, proving to live up to his hype. Crystal Palace are currently in a Champions League qualification position, but the question is: How long will they stay there?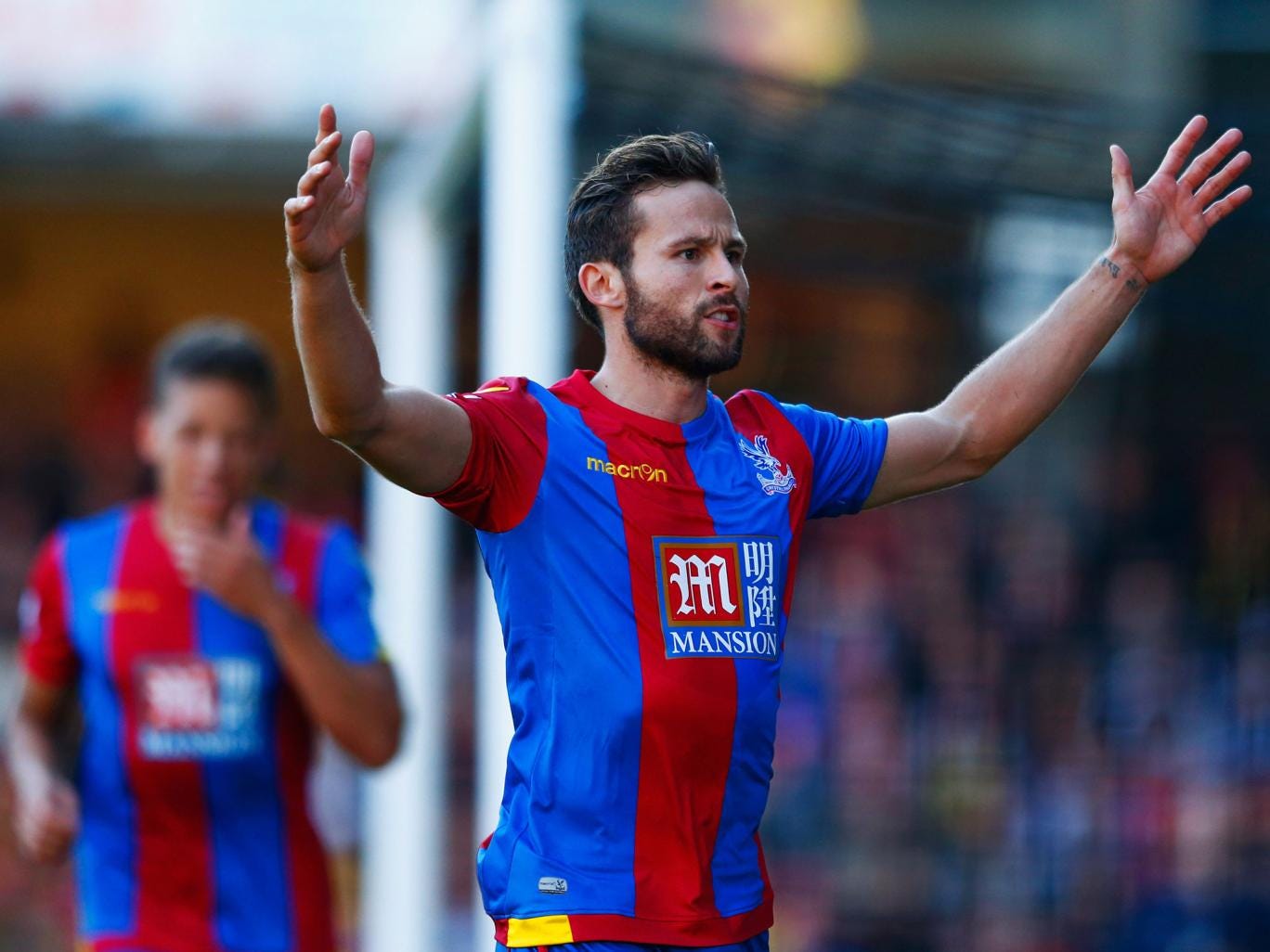 Crystal Palace will be facing some pretty serious competition in the following month. Premier League action resumes after the international break on October 17th, when Crystal Palace will be facing West Ham at home. One week later on October 24th, Crystal Palace face Leicester City away, at the King Power Stadium. When you take a first glance at these fixtures, you may think that these are two mid-table teams, but West Ham and Leicester City are doing quite well this season. Leicester City are currently in 5th place, and West Ham are one position below them, in 6th place. It will certainly not be an easy six points from these two games, but based on their current run of form, Crystal Palace are certainly capable of pulling it off.
Crystal Palace's fixtures keep getting more challenging when you look into the later part of October and early part of November. Crystal Palace play against both Manchester clubs within three days, starting with a tough away game at the Etihad Stadium against Manchester City in the Capital One Cup. Crystal Palace do not have the squad depth that the larger clubs have, and Crystal Palace boss, Alan Pardew, will have to decide whether they want to keep their starting eleven, or rotate players for the Manchester United game. Crystal Palace will return back to their home stadium at Selhurst Park to face off against Manchester United on October 31st. This may be one of the hardest games of the season, as Manchester United are in a great run of form and are currently perched on top of the Premier League table.
Crystal Palace's difficult run of fixtures come to an end after a match at Anfield against Liverpool. Liverpool are not having the best start to the season, currently 10th in the table, but they are certainly the favorites on paper to grab a win at home against Crystal Palace, especially after Crystal Palace will most likely be in a poor run of form after games against the Manchester clubs. If Crystal Palace can somehow overcome this difficult run of fixtures, they may just prove to be strong enough to hold on to a high place in the Premier League this season.