Join our Telegram channel to stay up to date on the latest in marketing
Chelsea started the 2015/16 Premier League season with high hopes of defending the title, but things have not gone according to plan. Chelsea began the season poorly under manager Jose Mourinho, winning just four out of 16 games in the league. On December 17, Jose Mourinho was sacked and Chelsea gave Guus Hiddink the job of restoring the club. When Hiddink took charge, Chelsea were in 16th place and only one point above the relegation zone. Guus Hiddink had a huge job ahead of him, but things instantly improved.
Guus Hiddink had an immediate impact at Chelsea, as he watched their 3-1 win over Sunderland. Chelsea then went on to draw their final two games of December against Watford and Manchester United. With a new manager and a new calendar year, Chelsea seemed full of confidence. Chelsea had risen two places in the league table from 16th to 14th since Hiddink took charge and the players and fans had a new belief in the club.
Guus Hiddink continued to prove why he was the man for the job by going unbeaten for the remainder of January after draws against West Brom and Everton and wins against Crystal Palace, Scunthorpe and Arsenal. Chelsea's new manager was proving why he was the man for the job as he went unbeaten for more than a month, from December 19 to January 24. Guus Hiddink has not lost a game since taking charge of The Blues. Chelsea currently sit in 13th position and after a crucial win against local rivals Arsenal, things are looking up for the club.
Guus Hiddink has not only given the club hope, but he has had an immense impact on the players, allowing them to be more creative in their style of play. It was clear that many of Chelsea's players were in bad spirits in the first half of the season but, since Hiddink took charge, many players have regained their confidence. Diego Costa had scored just three goals in the Premier League under Jose Mourinho this season but since he was sacked, Costa has scored six goals in eight games.  Branislav Ivanovic is another player who has improved since the arrival of Guus Hiddink. Ivanovic performed poorly under Jose Mourinho, not playing good defense and not contributing one goal or assist. Ivanovic seems to have regained his confidence under Hiddink and has kept three clean sheets and contributed three assists and a goal in his last eight games.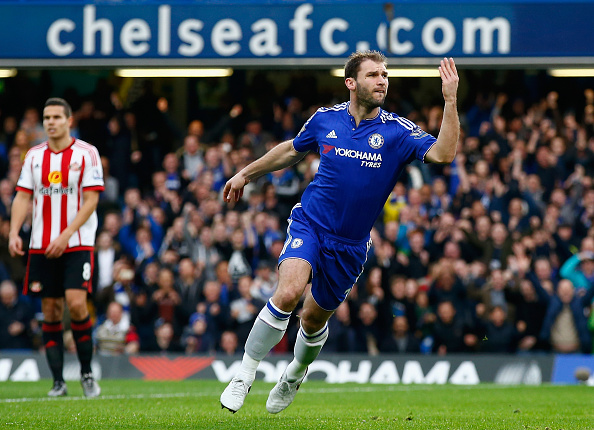 Despite Chelsea's poor start the Premier League season, things are starting to improve at the club. Guus Hiddink has played a huge part in the revival of Chelsea and has not lost a game with them, winning four and drawing four. The Blues have slowly started to climb up the table and are now on the longest unbeaten streak in the league. Hiddink has proven to be the man for the job at Chelsea and has sparked a new light in his players. Chelsea are rapidly gaining confidence and with manager Guus Hiddink, they may just find themselves in a top five position at the end of the season.