Join our Telegram channel to stay up to date on the latest in marketing
For years now it has been widely accepted that Arsenal, for all their flair, have lacked the bite and doggedness required to go the distance. When they need to get stuck into the opposition, and maintain their discipline, they have more often than not come undone. Everyone who has watched them has noticed it, and therefore it is very surprising how Arsene Wenger has done nothing to change it.
A large number of injuries to regular starters is almost always a curse. For Arsenal though, it has turned out to be a big boon. In December, Mikel Arteta, Aaron Ramsey and Jack Wilshere were all sidelined. Abou Diaby, needless to say, was on the medical table as well. Wenger, desperate for a replacement, looked to the man long-forgotten at the Emirates, Francis Coquelin.
The story of Coquelin is one of good fortune coupled with supreme opportunism. The Frenchman has been with the Gunners since 2008, when he was just 17 years of age. Although he has always shown promise, he has never graduated to being a regular in the side. After previous loan spells at Lorient and Freiburg, he was sent away to Championship side Charlton Athletic this time around. His period at The Valley was even extended for a month, before the injury crisis at the Emirates caused Wenger to call him back.
Since his introduction to the side, Arsenal's dynamic has changed drastically. Deploying him in the central midfield position away at Manchester City in January saw the Gunners run out 2-0 winners against the champions. They played a completely different brand of football, relinquishing possession for large periods in the match, but maintaining their discipline and shape throughout. Coquelin kept one of the best attacking midfielders in the league, David Silva, quiet.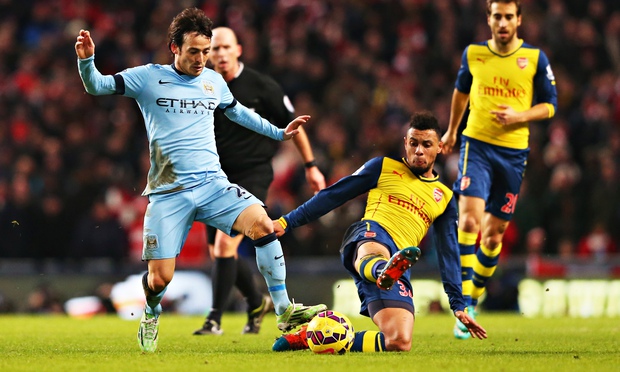 Since then, Arsenal have gone from strength to strength. Currently, they are on an eight-match winning streak and even have an outside chance of winning the league. Coquelin has been of the most vital elements in this turnaround, and is one of the first names on Wenger's team-sheet now. In their last Premier League game away at Burnley, the Gunners played like a side capable of winning trophies. They scored early, and held on for the rest of the match. The star of the show was, once again, Coquelin, as he assisted Ramsey's winner and also made 11 interceptions in the match, a record in the league this season. There can be little doubt that he has been the best central midfielder in the league in 2015.
As Henry Winter of The Telegraph writes here, Coquelin has emerged as the perfect successor to Gilberto Silva. The only problem, of course, is that it has taken 7 years for Wenger to find one. Add to that the fact that recalling Coquelin wouldn't have happened without all those injuries, and the manager's reputation takes a further hit. His obsession with playing pretty football, without asserting the winning mentality has seen players like Coquelin suffer at the Emirates. These players add discipline and steel to the side, qualities which inarguably required to win the league.
All's well that ends well though, and Wenger seems to have learned his lesson at long last. It is extremely unlikely that Arsenal will win the league this season, with Chelsea 7 points ahead having played one game less, but if they continue this form and attitude into next season, they will be real contenders. Coquelin, at 23, is surely going to be a big part of Arsenal's future. Along with his near-faultless tackling and exquisite passing abilities, his leadership qualities are also demonstrated every time he plays.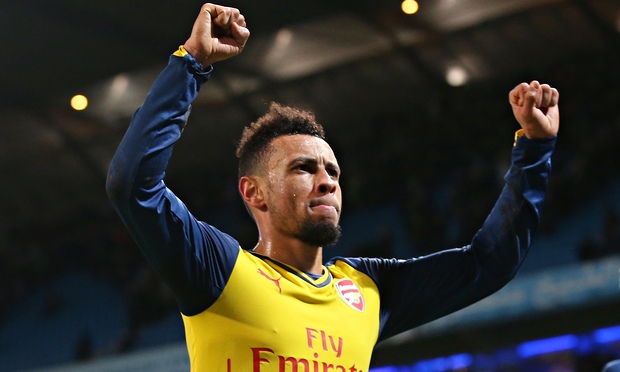 In Francis Coquelin, Arsenal have a real champion, and he is the missing piece in their jigsaw. If you are a Gooner, there's a lot to look forward to in the 2015/16 campaign.