Join our
Telegram
channel to stay up to date on breaking news coverage
When criticising Arsene Wenger's transfer policies over the past decade, one really does not know where to start. Even though Arsenal were debt-ridden up until recently owing to the building of the Emirates Stadium, the manager's extreme parsimony at times, coupled with his decisions to let his star players go, have left a large portion of the fans frustrated. But in the last three years, things have started to change.
The elation with which Petr Cech's arrival from Chelsea has been greeted is no surprise. Even though he is no longer the first-choice goalkeeper at Stamford Bridge, and even though he is 33, Cech remains one of the best in his department across Europe. He also vast experience, and was one of the stalwarts in what was undisputedly the best defensive line-up in the history of the Premier League in the 2004/05 season at Chelsea.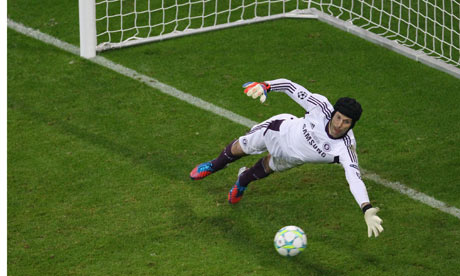 Petr Cech to Arsenal: the deal of the summer so far.

— Julien Laurens (@LaurensJulien) June 29, 2015
He will bring a lot to the table at the Emirates. For one, Arsenal haven't really had a world-class goalkeeper in their side since Jens Lehmann left the club in 2008. All their shot-stoppers since including Manuel Almunia, Lukas Fabianski and Wojciech Szczesny have been inconsistent. They clearly haven't been good enough to perform for an entire season and bring silverware to the club.
Cech's introduction will not only shore up the goalkeeping department, but will also be a big help to the Gunners' backline. The 4-time Premier League winner is very authoritative and commanding from his box, directing his defenders constantly and making sure they are not out-of-position.
Can Arsenal win the Premier League?
Wenger has made some fantastic signings in the last three years, shelling out over £80 million to bring in Mesut Ozil, Alexis Sanchez and now Cech from Real Madrid, Barcelona and Chelsea respectively. Now if that is not a signal of intent, I don't know what is.
Also, what is even more significant here is that he has managed to sign a player from one of his biggest rivals. Chelsea may the Premier League champions and Cech may not be in the first-team, but he has certainly made Arsenal much stronger than before. It is no surprise that Jose Mourinho did not want to sell his second goalie to the Blues' London counterparts.
Chelsea captain John Terry said a few days ago, "He will save them 12 or 15 points a season. Petr was an unbelievable professional last year. When you get left out of the team it can be hard to accept but when he came in he was exceptional."
Arsenal still need to bring in a couple more world-class additions, but this is a big step in the right direction. A defensive midfielder, along with a striker, still need to be brought in for them to challenge Chelsea.
But after years of agony, it looks like the glory days may well be returning to Arsenal. Following 9 trophyless seasons, they have now won back-to-back FA Cups, and if the likes of Sanchez, Francis Coquelin and Aaron Ramsey can continue their progress, the Gunners will surely be title-contenders next year.