As the Premier League season is drawing to a close, the relegation battle is heating up. Aston Villa have just been put out of their misery, and are officially relegated from the league, following their 1-0 defeat to Manchester United. Aston Villa have been extremely poor this season, managing just three wins and 16 points this season. With Villa relegated to the Championship, two more positions are left in the relegation zone. Newcastle, Sunderland and Norwich will be fighting for 17th position in the league, out of the relegation zone, while the other two will be demoted to the Championship along with Aston Villa.
On Saturday, Sunderland faced off against Norwich in a crucial relegation zone game. It looked as though both sides would end the half without a goal, until Fabio Borini stepped up and converted a penalty, giving Sunderland a 1-0 advantage. Early in the second half, Jermain Defoe scored his 13th goal of the season, doubling Sunderland's advantage against Norwich. Duncan Watmore of Sunderland sealed the game, scoring in the 91st minute. This was a vital 3-0 win for Sunderland, as they inched closer towards safety, just one point behind Norwich in 17th, with a game in hand.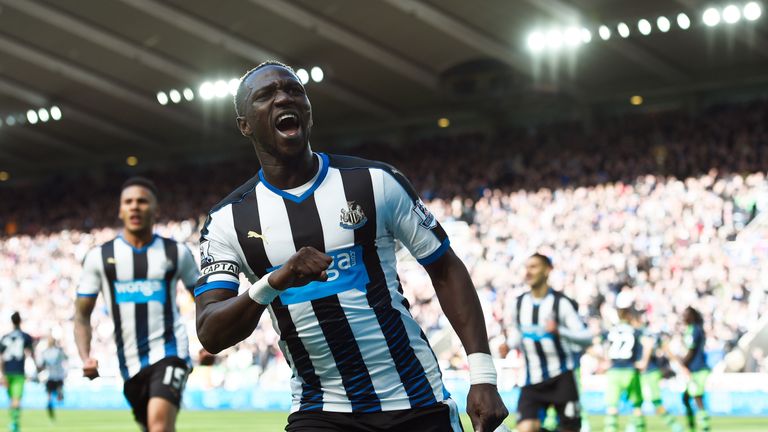 Rafa Benitez's Newcastle faced off against Swansea City in a must-win game, in order to keep the pressure on Norwich and Sunderland above them in the table. Jamaal Lascelles gave Newcastle an all-important lead going into halftime, with a goal in the 40th minute. Newcastle defended well in the second half and held on to their one goal advantage until the 82nd minute when Moussa Sissoko doubled The Magpies lead. Andros Townsend ended any doubts as he scored Newcastle's third goal of the match in Rafa Benitez's first win in charge of the club.
As it stands, Newcastle are in 19th position in the league with 28 points, following their 3-0 win over Swansea. Two points above Newcastle are Sunderland with 30 points in 18th position. Norwich remained in the safety of 17th position, but after their 3-0 defeat, they find themselves just one point ahead of Sunderland. Newcastle and Sunderland are also a game behind Norwich City, and if they both can carry on their momentum from the weekend, they can surpass Norwich and have hopes of staying in the Premier League at least one more season.