The MLS regular season is winding down as competition is starting to heat up for a spot in the MLS playoffs. This is the last week of games before the first round of MLS playoff games starting on October 28th. There are several teams who have locked themselves into the playoffs, but there are still teams who have to fight until the end to make the cut. The final games this week will be played on Sunday, October 25th and the MLS playoff teams will be decided. There are many teams that are on the bubble of making the playoffs and a win for them this weekend is crucial to make the cut.
In the Eastern Conference, the playoff spots are almost completely wrapped up. The only two teams left to battle for the last spot in the playoffs are New England Revolution and Orlando City SC. It is a longshot for Orlando to make the playoffs at this point, as they currently sit three points behind New England Revolution with an 8 fewer goal differential than New England. If New England Revolution were to lose, and Orlando were to win, Orlando would have to somehow cut the goal differential down by 8 goals. This means that Orlando would have to score at least 4 goals and New England would have to lose by at least 4 goals. This is not impossible, but extremely unlikely, as New England Revolution are facing 8th place New York City FC and even just a tie would secure their place into the playoffs. Unless we see a lot of goals on Sunday, New England Revolution is almost guaranteed a playoff spot.
The Western Conference is slightly more intriguing with five teams still mathematically fighting for four spots in the playoffs. FC Dallas and LA Galaxy are the only two teams in the Western Conference that are completely safe. The next five teams are all separated by just 3 points, meaning one team's win and another team's loss on Sunday, will determine who makes the playoffs.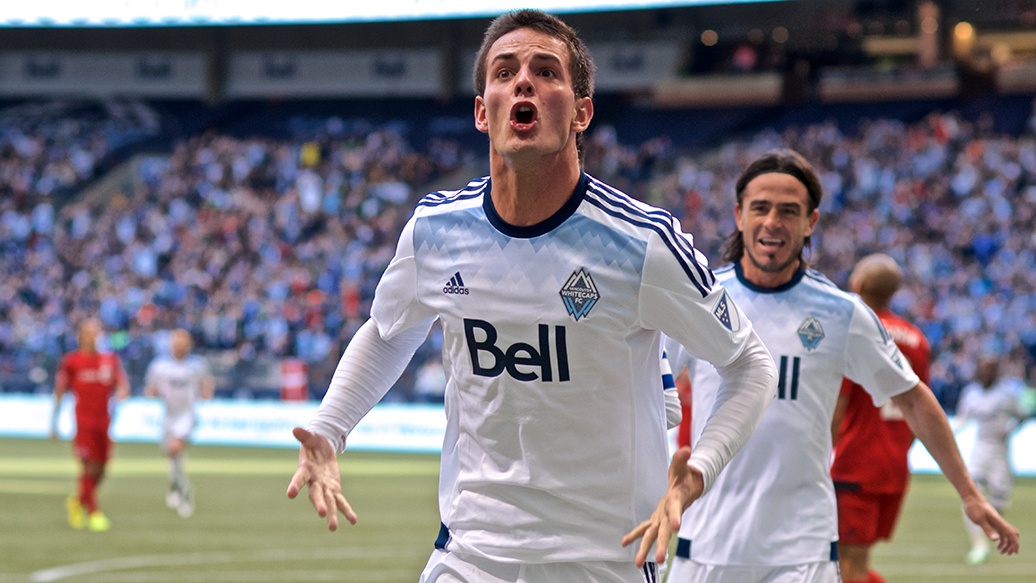 Vancouver Whitecaps are in third place with 50 points and have a +6 goal differential. Even a loss on Sunday to Houston Dynamo would still most likely see them make the playoffs, as long as they do not lose by too many goals.
Portland Timbers are tied with Vancouver on 50 points, but carry a small goal differential of -1. Portland recently beat LA Galaxy 5-2 and they are playing 10th place Colorado Rapids this Sunday, so they will most likely be able to get at least a point and secure an MLS playoffs spot.
Seattle Sounders are in 5th place in the conference with 48 points with a +6 goal differential. They need a win to secure themselves a spot in the playoffs, but they will most likely be able to get the job done against 9th place Real Salt Lake.
Sporting Kansas City are in 6th place in the conference with 48 points and a +2 goal differential. Kansas City had a game in hand against all of the competing teams for the playoffs, and they just needed a win from against Colorado Rapids on Wednesday, October 21st to secure their playoff spot, but lost 2-0. They are facing 2nd place LA Galaxy on Sunday and after a 2-0 loss, they may have to hope that the 7th place team do not win on Sunday.
The one team still in contention, outside of the current playoff positions is San Jose Earthquakes. They are in 7th place in the league, just one point behind Seattle and Kansas. San Jose will be facing the Western Conference leaders, FC Dallas, on Sunday in a must win game to have a shot at making the playoffs. It would be a huge upset for 7th place San Jose to pull off a win against the conference leaders, but it is possible for San Jose and they will certainly give everything they have to give their club a chance at a playoff spot.
At this point, it seems as though the current top 6 clubs in each conference will be moving on to the playoffs, but anything is possible in this sport.