Liverpool's season started off promisingly enough with two successive wins and a draw away at Arsenal. But now, after two very poor performances has seen the negativity around the club return again. In the round of fixtures before the international break, they were victims of some schoolboy defensive errors in a 3-0 home loss to West Ham United. This was followed by another dismal display at Old Trafford, as arch rivals Manchester United beat them 3-1.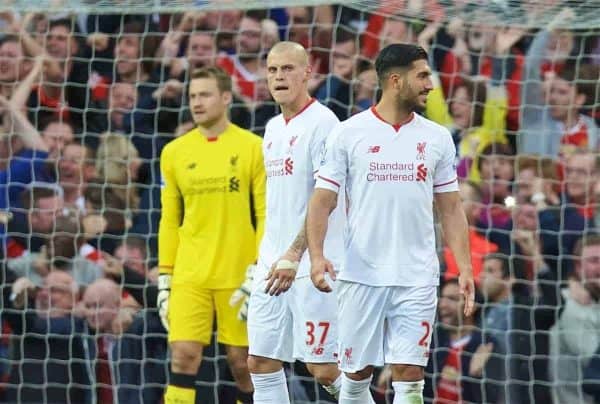 The Reds are approaching a very vital time in their season, and now have back-to-back home games in the league, after their Europa League opener away at Bordeaux on Thursday. These matches, against Norwich City next week and Aston Villa the week after, are ones they should be comfortably winning. But the atmosphere around the club at the moment is certainly not a good one, and it won't take the fans long to turn on the players if they don't like what they are seeing.
Things will not be helped by the fact that club-captain Jordan Henderson is expected to miss at least the first of these fixtures. The Englishman has missed the last three games due to a chronic heel pain, and the Telegraph reported last night that he is set to fly to the United States of America to find an answer to this problem. He will travel to New Jersey to meet James Cozzarelli, a specialist in foot injuries.
Brendan Rodgers is fast losing the fans' support, as this extraordinary fund-raising campaign shows. This is an attempt by a Liverpool supporter to raise €10 million, which is the compensation the Northern Irishman will receive if he is shown the door. It is needless to say that he needs to change things, and quickly. Anything other than two victories in their games against Norwich and Villa will pile on the pressure.
Rodgers can though, be boosted by the news that Daniel Sturridge is close to a return and may well be declared fit to feature on the bench this weekend.