Jose Mourinho is building what looks to be an extremely formidable outfit at Chelsea. The current squad is one of the best that the club has had in the last decade and with the large number of youngsters, the future only looks brighter. The combination of experience and youth and the synergy between doggedness and technical ability has turned the Blues into both an unstoppable force and an immovable object.
But as they say, improving is something every team must look to do. Such is the competition both in the Premier League and the Champions League these days that Chelsea cannot afford to rest on their laurels. A quiet January transfer window is expected at Stamford Bridge, but there is one player that Mourinho very much has his eyes on.
That player of course, is Borussia Dortmund's Marco Reus. There have been reports that the Portuguese manager has told Roman Abramovich that the German is his top target. According to his contract at Dortmund, Reus will be available for a throw-away price of €25 million this summer.
Come on chelsea we need Marco Reus to sign.

— Nathan Love (@ChelseaNathan11) January 15, 2015
 There are going to be lots of takers for Reus, there is no doubt about that. Apart from Real Madrid and Bayern Munich, other English clubs like Manchester United and Arsenal are also in the running.
Sinking ship:
After their incredible performances in the last few seasons, which saw them win the Bundesliga in 2011 and 2012, along with reaching the Champions League final in 2013, Borussia Dortmund is very much a club on the decline. They finished runners-up in the league to Bayern Munich last year, but this time around, they are, incredibly, placed 17th in the table, second-from-last. In fact, they have exactly the same number of points and goal difference as Freiburg, the only team below them.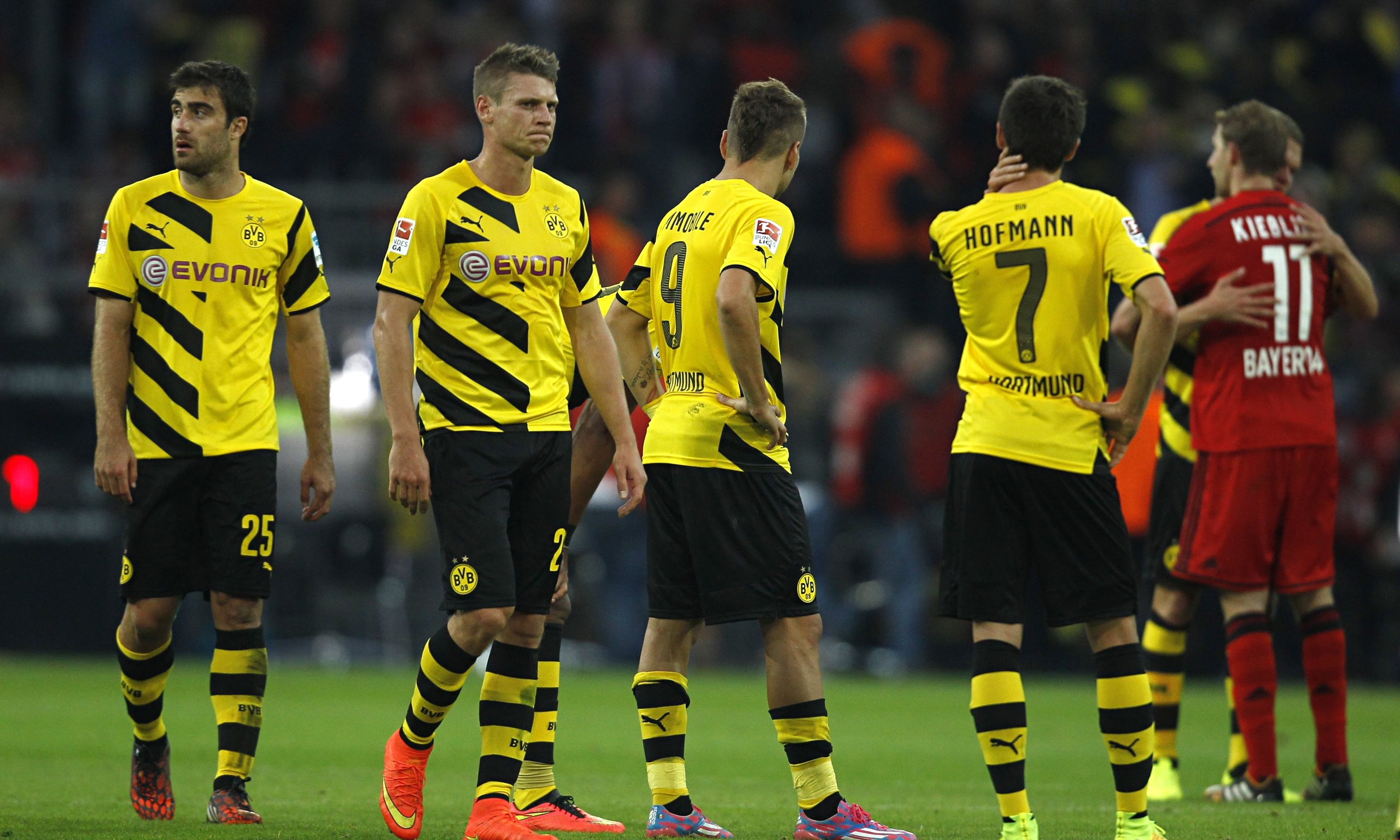 The lack of finance has meant that Dortmund have been unable to keep their top talents. Robert Lewandowski left for Munich on a free transfer last summer, after Mario Gotze had joined the fierce rivals for €37 million the year before. The other star players in the side like Mats Hummels, Ilkay Gundogan and of course, Reus himself, are now everyday in the news being linked with moves elsewhere. In short, the Black and Yellows are in the process of being plundered.
For Reus personally, staying at a club that is under threat of getting relegated, is certainly not a viable option. A player of his talent should be playing in a major Champions League club in a major European league.
Dortmund CEO Hans-Joachim Watzke admitted in an interview to Goal.com that he will be powerless if Reus chooses to leave.
"My big hope is that he will stay here for a long time," Watzke said on Wednesday. "If he decides differently, that's the way it is. One of the challenges in football is to benefit from staff changes in any way and create new things."
End of the road for Schurrle at Chelsea?
Andre Schurrle has been unable to break into the Chelsea setup this season, and there have been several rumours linking him to a move to the Bundesliga this month. In fact, Wolfsburg have reportedly submitted a £23 million bid for the winger. If Chelsea were to accept this bid, they would make a healthy profit and also be able to fund the Reus transfer.
Selling Andre Schurrle for £23m would see Chelsea earn £7.3m profit + wipe out £24m in future commitments. Could help pay for Marco Reus… — Jake Cohen (@JakeFCohen) January 9, 2015
Reus would then face competition from Willian in the starting XI at Stamford Bridge. The Brazilian has been a mainstay in the Chelsea side this season, with Mourinho very much preferring his combative and hard-working style-of-play to that of Schurrle. 
The lack of tangible outputs though, is an area Willian has not been able to address. In 27 appearances this season in all competitions, he has only managed 3 goals. Reus, on the other hand, has 5 in 9, with the low number of appearances being due to the large number of injuries he has suffered. Chelsea should therefore, really make their signal of intent clear by going all-out for Reus. His addition will make them near-unstoppable not just in England, but also all around Europe.