The Premier League season is well under way and after nine games, the title race is as close as it gets. The top five teams are all separated by a mere point with three teams tied on top of the table. After Leicester City's upset last season, it seems as though the normality has been restored in the Premier League, with the usual top teams battling for first place.
These five teams at the top of the table have quickly asserted their dominance over the rest of the league, ahead of sixth place by four points. Although it is still early in the season, one can predict that it will be one of these five top teams that walks away with the title at the end of the season.
Manchester City: Guardiola's City sit on top of the table after nine games, which may have been expected at the beginning of the season. Manchester City started the season off by winning their first six games. It looked like they would run away from the other teams but in their seventh game, Tottenham gave them a reality check. Manchester City lost 2-0 to Tottenham and then drew their next two fixtures against Everton and Southampton.
After an amazing start to the season, Manchester City are winless in their last four games (all competitions) and they need a quick turnaround to continue challenging at the top of the table. City play against West Brom in the Premier League this weekend and should be expected to regain their winning form. Sergio Aguero, as always, is contending for the golden boot and is currently tied for third with five goals in seven games. Manchester City's Kevin De Bruyne is tied on top of the assists charts with four assists.
Arsenal: Arguably the most consistent team in Europe, Arsenal like always, is in the top four in the Premier League. After a horrible start to the season, losing 4-3 to Liverpool, The Gunners have rebounded and are unbeaten since that defeat. They have put in some high-class performances, including a 3-0 victory over their London rivals, Chelsea.
Arsenal could have gone to the top of the table with a victory over Middlesbrough last weekend, but were frustrated with a 0-0 draw. So far, Alex Iwobi and Alexis Sanchez are tied for fourth for most assists and Theo Walcott is tied for third in the race for the most goals, with five. Arsenal's next match in the league is against Sunderland, who are at the bottom.
Liverpool: Jurgen Klopp has transformed Liverpool into a title contending team with a fluid attack, scoring a lot of goals. After the intense opening win over Arsenal, Liverpool slumped to a 2-0 shock defeat against Burnley. That loss has since given Liverpool a much-needed spark, as they are unbeaten since that game.
They have recorded impressive wins over the past two Premier League champions: Chelsea and Leicester City. Liverpool have spread their goal scoring among different players. Sadio Mane, James Milner and Philppe Coutinho all have scored four goals, while Adam Lallana has provided three assists.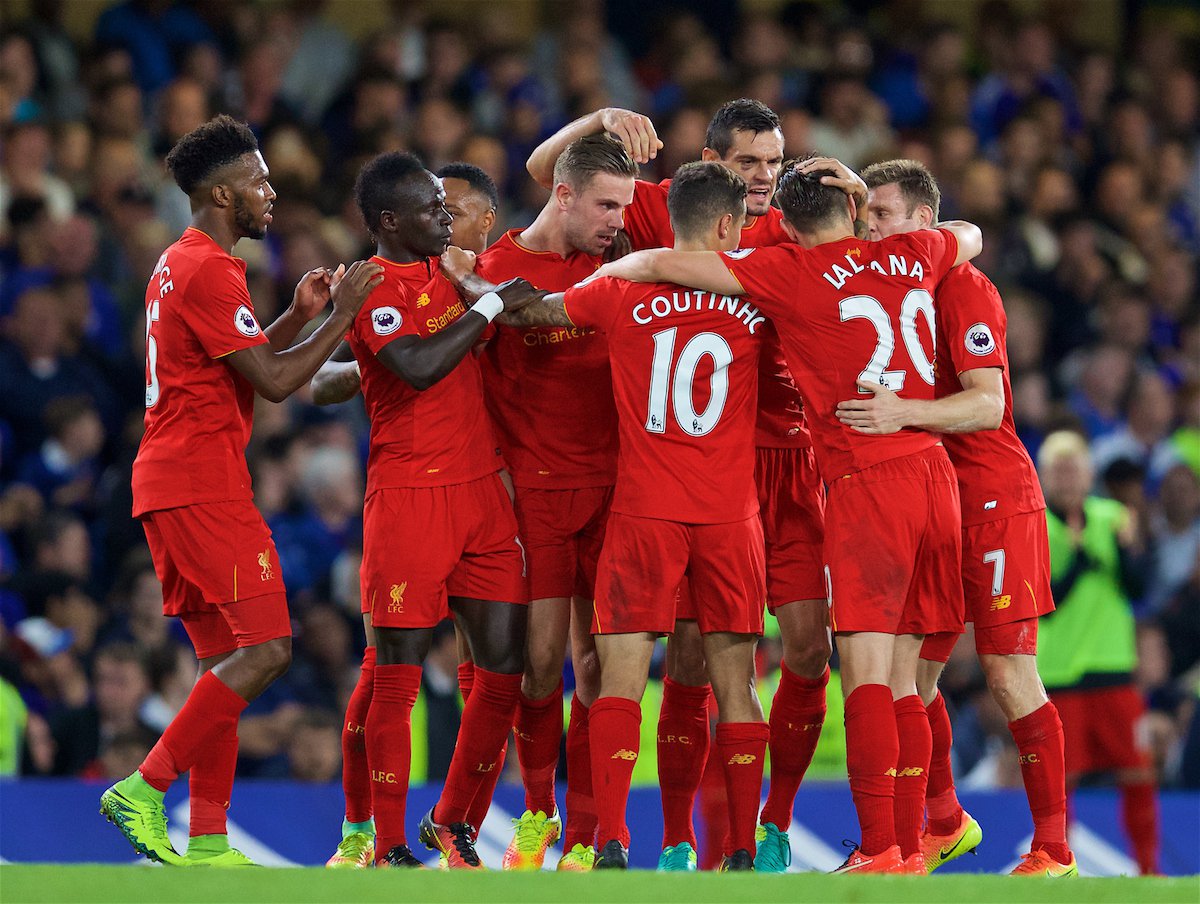 Chelsea: The 2015/16 campaign was one that Chelsea will want to forget. The Blues under Antonio Conte have been in a good run of form after a couple of defeats. Chelsea dropped points in their fixture against Swansea City and then lost to Liverpool and Arsenal.
However, Chelsea have been playing amazing football recently, as they have won their last three games against Hull City, Leicester City, and Manchester United without conceding a single goal. The 4-0 thumping against The Red Devils last weekend was their best performance of the season and Chelsea will look to carry that momentum onwards. Diego Costa has been scoring goals for fun so far this season and is all alone on the top scorer charts with seven goals. Nemanja Matic has provided four assists so far this season, tied for the most in the league.
Tottenham: The Spurs entered this season with high hopes after a strong run last season. So far in this new campaign, they are the only remaining unbeaten team. Despite this, they sit in fifth place with four draws, which is twice as many as any of the other four teams above them.
That being said, Tottenham have the best defensive record in the league, conceding just four goals in nine games. Their leading goalscorer so far is Heung-Min Son with four goals and Christian Eriksen has provided the most assists on the team with three. Tottenham play against Leicester City this weekend, where they must continue their unbeaten streak in the league if they are to continue the challenge for the title.