Minnesota Vikings tight end Irv Smith Jr. is soon to be activated from Injured Reserve.
The #Vikings plan to activate TE Irv Smith Jr. from injured reserve, per source.

Smith last played in Week 8, when he suffered a high ankle sprain. A boost for Minnesota's playoff push. pic.twitter.com/kpaq8B3ckK

— Tom Pelissero (@TomPelissero) January 6, 2023
Smith played his last game in Week 8 and has been out ever since after suffering a high ankle sprain. Getting Smith back just improves an already good offense. It seems that Smith's role will be somewhat diminished with the new acquisition of T.J. Hockenson.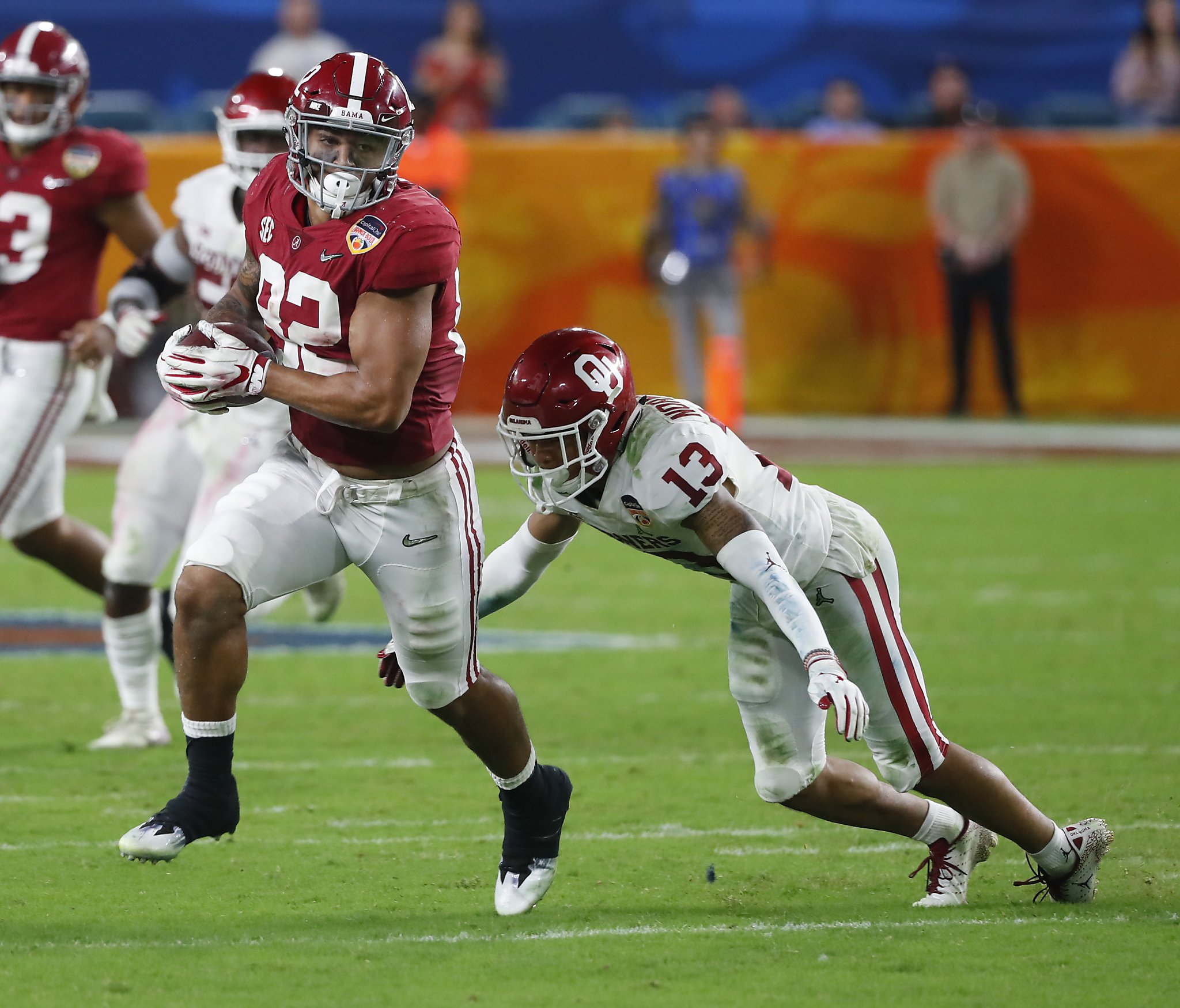 Smith is a former second round pick from the University of Alabama. At only two years at Alabama, Smith's junior year was his best season. Smith had 44 receptions for 710 yards and 7 touchdowns. He averaged a whopping 16.1 yards a catch.
The past two seasons for Smith have been very injury riddled. Last season he only appeared in 13 games and suffered a torn meniscus. He has only appeared in 7 games this season. Maybe the trade for T.J. Hockenson just furthers their point in their lack of faith in the health of Smith long term.
It seems like Smith will not return to the Minnesota Vikings next season, however, as his rookie contract expires at the end of the season. It will be interesting to see what team takes a shot on Smith. He is still only 24 years old and has plenty of talent. His main concern is staying healthy, which is a big concern.
Nevertheless, Smith will be a welcomed addition to the Minnesota Vikings offense. Quarterback Kirk Cousins will be pleased to have another weapon at his disposal.  The Vikings are looking for another spark after an embarrassing loss to division rival Green Bay. A game against the Chicago Bears in week 18 might do the trick for this offense.
The Minnesota Vikings are +1400 to be the NFC representative  in the Super Bowl according to NFL betting sites. Maybe adding Smith back to the offense will make their chances even greater, but not by much.